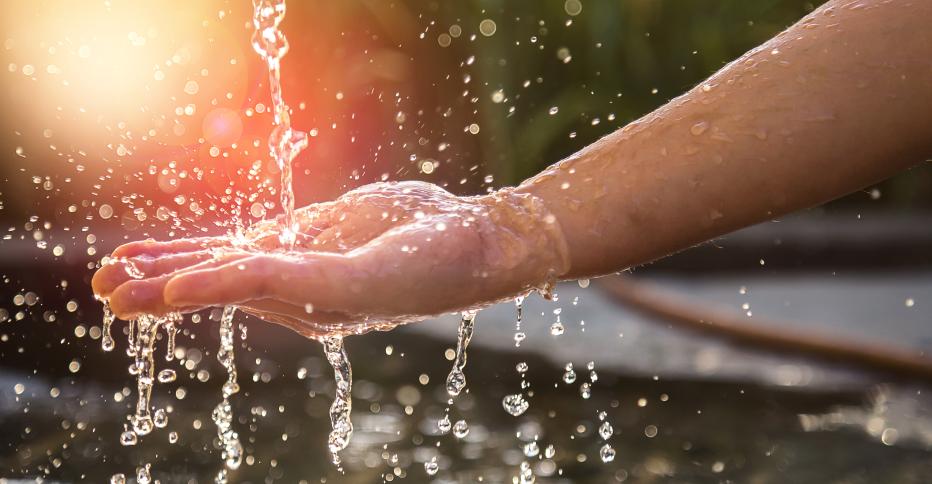 Water is essential to all life on this planet. Our bodies are as much as 70% water, and water is critical to our overall health and well-being.
Our natural environment also depends on water, as it is the building block that supports all life. Water issues are becoming increasingly prominent as we struggle with disparity between water availability and demands, water pollution and competition for limited water resources. At Jacobs, we recognize these challenges and our engineers, scientists and planners are working together with clients to find the right solutions to their water challenges.
As water issues intensify, so does awareness of the effects of water management decisions. Decisions at one point in the water cycle affect all the others—from water supplies to treatment, conveyance, wastewater treatment, reuse and return to the natural environment. Whether it's treating, distributing or storing water, Jacobs reaches across boundaries and collaborates to successfully deliver customized, innovative solutions.
We view all water as a resource, working each day to protect the one global resource we all share.
And don't miss our In the kNOW webinar series, covering the top trends and issues in the water sector each month. 
9

K+

visionary water teammates globally

2015

Stockholm Industry Water Award for potable reuse and public acceptance

#

1

Wastewater and Sanitary & Storm Sewers (Engineering News-Record)
Drinking Water & Reuse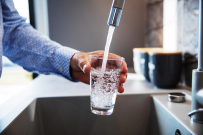 Developed countries take safe drinking water for granted, but it is truly a modern marvel. By staying on top of the most advanced drinking water and reuse treatment technology, we continue to move the industry forward.
Whether it's designing an advanced water treatment facility or implementing an innovative potable water reuse program or a brackish or seawater desalination plant, we're not just treating water, we're giving communities, industries and regions the resource they need to flourish and expand. We are constantly pushing for more innovative and cost-effective solutions to give more people access to safe and abundant water supplies – especially as populations continue to grow around the world, regulations are changing, infrastructure is aging, and there's a greater need for increased security.
As the No. 2 Water Treatment and Desalination Plants and No. 3 No. 3 Water Supply firm according to Engineering News-Record (ENR) and recipient of the 2015 the Stockholm Industry Water Award for leadership in potable reuse and public acceptance – we're excited about what we do, the projects we deliver and how these projects are positively impacting communities around the world.
Our integrated comprehensive services, which consider a triple-bottom-line focus and a One Water mentality, allow us to move complex water projects from concept to completion and operation – successfully delivering the right solutions for our clients.
Industrial water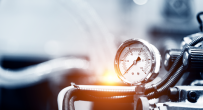 Across the full spectrum of industrial facilities, we deliver solutions and technology for the complete water cycle. From water sourcing and transmission, to water and wastewater treatment, as well as disposal and reuse, we approach strategic water management with a triple bottom line focus – supporting the social, environmental and economic goals of our clients.
Wastewater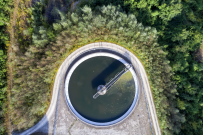 Thanks to industrialization and urbanization, the way we manage and even think about wastewater has evolved. While we didn't invent today's modern sewerage systems, we understand that water – even wastewater – is a precious resource and not something we should simply dispose of; and therefore, we take the total water cycle into consideration when engineering solutions and developing cutting-edge technologies to collect, reclaim and reuse wastewater.
What others might still consider waste, we see as a resource. In a capital-constrained and resource-constrained world, this is more important than ever. Utilities, industries and water-scarce regions that are implementing water reuse schemes and water systems capable of recovering energy, carbon and nutrients – like Australia's Kooragang Island Water Scheme or Denmark's Ejby Molle net-positive energy wastewater treatment plant – recognize the value of conserving water, optimizing their operations and reducing their energy and carbon footprint.
Since 2006, ENR has ranked us as the No.1 overall design firm in Sewer/Wastewater Treatment and now , we've even grown to be No. 1 in Sanitary and Storm Sewers, too.
Water conveyance & storage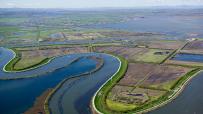 Millions of miles of water, sewer and storm system pipes lie beneath our cities and streets. These pipe networks and conveyance systems are the support system for our way of life, transporting safe drinking water to customers and moving wastewater and stormwater to treatment facilities and discharge or reuse.
Addressing aging water infrastructure, meeting regulatory requirements and making these systems more sustainable and resilient is crucial to ensure communities have safe and reliable water, sewer and storm systems. Climate change and urbanization place continuing pressure on those systems to perform for future generations.
Leading major conveyance, storage and tunnel programs around the world, including the Doha South Sewage Infrastructure Programme; New Zealand's largest-ever wastewater project, the Central Interceptor; and London's Thames Tideway Tunnel, Jacobs continues to be recognized as a gamechanger in trenchless technology, ranked number one in eight of the last nine years.
From the conveyance and storage of treated and raw water to the collection of wastewater, reclaimed water and stormwater, Jacobs provides a variety of urban conveyance and storage solutions for projects of all sizes, incorporating sustainability and adapting to changing environmental conditions in every project.
Water resources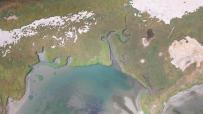 Population growth, increasing demands for water and energy, reduced water supply reliability, climate uncertainty, extreme weather events, decline in critical ecosystems services, changing regulatory environments and the need for sustainable food security for our global population have created an increased need for integrated, scalable, system-level solutions.
Jacobs is leading the development and implementation of fully integrated solutions to help our clients manage these kinds of complex environmental challenges, where active management of the built and natural components of the water cycle are key to water sustainability. Our engineers, scientists and planners work with clients to improve the well-being of people by identifying solutions to manage risk, protect people and assets, meet regulatory requirements and offer long-term resilience against further variability and change.
As our world struggles with balancing water availability and demands, water pollution, competition for limited water resources and vulnerability to natural hazards, Jacobs works with clients around the globe to better manage our world's water resources and make our water systems more resilient to climate change – because we believe it's important that communities have safe, reliable water infrastructure now and in the future.
Digital solutions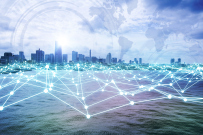 Utilities, public works organizations, cities and other government agencies look to Jacobs for intelligent water solutions capable of providing insight into their operations; opportunities to utilize their resources more efficiently and improve their customer service, infrastructure security, back-end information systems and service delivery/effectiveness.
Jacobs' intelligent water solutions – from smart meters to digital twins and the technologies in between – allow our clients to make the most of what they have or do more with less. Around the world, we've helped clients protect their assets, improve efficiency within their organizations, make wise decisions and more fully leverage their existing information systems.
Harnessing the power of technology and connectivity, Jacobs provides services to transform big data into actionable information that helps utilities address increasing regulatory pressures, aging workforces, failing infrastructure and climate change. By taking the guess work out of what's really happening within a water system, utilities gain the knowledge they need to optimize performance and make rapid decisions to keep our world safe and improve the efficiency of our water networks.