Meet Adam Hosking
Bristol, England, U.K.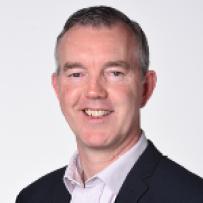 Growing up on a farm along the coast, change is a very natural part of life for Adam Hosking. Today, he brings that to our clients through the lens of resilience, helping them anticipate events and trends, and turn them into opportunity – as leader of Jacobs' Global Water Resources Solutions team.
A Chartered Scientist and Fellow of the Institute of Water and Environmental management, Adam joined Halcrow (now Jacobs) in 1994, as a coastal geomorphologist within the Maritime team, working on a range of coast and flood risk management projects throughout the U.K. and internationally.
In 2006, he relocated to the U.S. to lead our input to the State of Louisiana's post-Katrina coastal master planning effort. Following publication of the Plan in 2007, he remained in the U.S. leading development of the coastal and climate change adaptation markets, including a role as Project Director for the New York City wastewater infrastructure resilience project that was underway when 2012's Hurricane Sandy hit; leading to the rapid scaling of that effort to develop facility level resilience plans for all City infrastructure.
"Being pro-active is key to resilience. The time that is taken now to understand the range of hazards and dependencies that could impact a business or community, will always be beneficial with whatever challenges arise next."
By embracing change and understanding that uncertainty is a natural part of resilience, forward-looking preparedness really helps understand potential vulnerabilities and implement mitigations that can minimize the impacts of change, be that sudden or chronic, and find the opportunities for improvement.
Adam champions a proportionate approach to resilience planning and change management. We don't need to start with huge studies to define risks and their probabilities with great accuracy, as the one thing we know for certain about the future is that it's uncertain. So Adam suggests starting simple—discuss and workshop around potential hazards and dependencies that could impact a business or location; work out what could be most disruptive. Then, start with looking into those a little further and better understand how the risk could be mitigated. Often a simple change can mitigate a potential vulnerability, but it doesn't happen if we don't take the time to consider the range of possible risks.
With his background at the coast, and given the extreme challenges that coastal areas are faced with globally due to the impacts of sea level rise and storms, this is an area where Adam has focused for many years. Having supported projects and programs around the world, including the award-winning Shoreline Management Plan for Belize's Corozal District, he brings a broad experience to drive long-term adaptive thinking to coastal challenges. There is no one 'right' answer to the challenge of sea level rise; and delivering long-term economic prosperity and safe communities requires a range of solutions, from major protection systems, to natural and nature-based solutions, to adaptive land uses that 'make space for water'.
Adam enjoys working with our global Water Resources teams and says he learns from them every day. With the breadth of technical expertise they bring and the range of built and natural environments we work in, the scope of Water Resources is extensive, and Jacobs' Solutions & Technology structure provides the framework within which to capture and share our global best practices with clients in any location. From ecosystem restoration to One Water planning, and coastal protection to irrigation services, all facets involve managing changes in the natural and human environments and defining actions for long-term resilience.
Adam is currently supporting the company's Resilience initiative, integrating the years of resilience experience from our Water Resources team with that of colleagues across other Jacobs' sectors. With expertise across all forms of natural and man-made hazards, including the pandemic risks currently affecting the world, allied to deep domain knowledge across markets, and years of experience in disaster response and recovery, it's exciting to bring all this together to really help our clients understand and manage their resilience challenges to ensure their long-term safety and prosperity.
Outside of Jacobs, he serves as Chair of the CIWEM Climate Change Panel Steering Group, supporting cross-sector collaboration in addressing future impacts of climate change.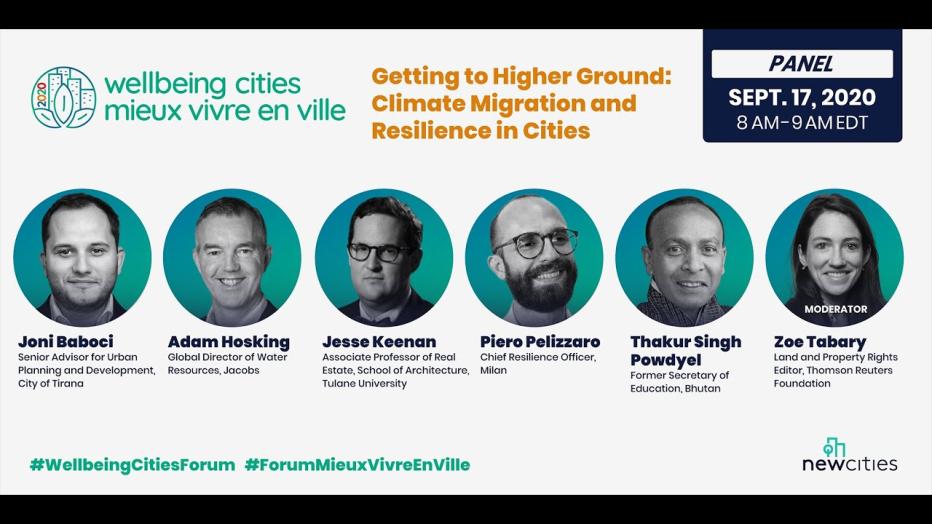 6

his playing position in rugby union was blindside flanker, wearing no. 6

36

states visited while living in the U.S.

22

weeks taken by Adam and his wife for their extended honeymoon

9

years coaching his son's rugby team