To accelerate our clients' benefit from Jacobs' extensive domain knowledge, collection of smart algorithms and data solutions, we have consolidated a number of our software and data solutions into a single unit. This allows us to amplify the advantages for our clients to be gained from consistent product management, marketing and research and development.
Our initial set of Data Solutions are aligned to the three high-growth verticals of Transportation, Water and National Security (with additional verticals to be explored in future phases). A common competitive differentiation of our vertical software platforms is access and integration of unique data sets and the ability turn that data into actionable outcomes for our customers.
Water platform
Aqua DNA

Advanced analytics

Predictive analytics platform that integrates innovative technologies for wastewater pump cleaning and sewer network performance using artificial intelligence (AI) and algorithms.

Flood Modeller

Data management

Industry-leading flood modelling software allowing you to confidently assess flood risk from rivers, surface water and urban drainage systems.

Intelligent O&M

Advanced analytics

Data analytics solution aggregates and analyzes plant data to manage and optimize water and wastewater treatment plant operations and maintenance (O&M).
Transportation platform
Aviation Suite - Navigation Data

Data management

Aeronautical navigation data solutions to commercial and government clients.

GeoPod

Advanced analytics

Integrated hardware (cameras and GPS/Inertial Measurement Unit) and custom software system enabling geographic image mapping. 

StreetLight InSight®

Advanced analytics

Software as a Service (SaaS) platform providing human mobility, supply chain efficiency and social value analytics through machine-learning.

Track Record

Cloud

Project management and software suite that provides permission, site team collaboration, approvals and automated workflows
National security platform
Aviation Suite - Air Drop

Data management

Software used to plan and execute highly accurate cargo and personnel airdrops.

BlackStack

Advanced analytics

Software accelerating sensor collection and real-time analytics platform; processing at the edge.

Extreme Search

Cyber

Allows Enterprise IT to analyze all IT infrastructure event logs more completely, including the application of artificial intelligence (AI)/machine learning (ML) algorithms.

KnackStack

Software development

A Platform-as-a-Service (PaaS) flexible hybrid cloud that enables modern software development with an infrastructure to automate data management and security.
Meet our General Manager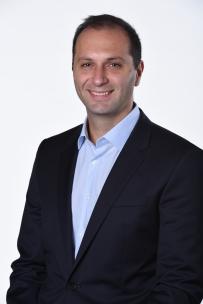 Amer Battikhi develops strategies and innovative solutions to drive Jacobs' focus on commercialized digital solutions for the critical infrastructure and national security markets, helping the company's clients create value from data securely to better serve their customers globally.
According to Amer, "Data is at the heart of the digital world. Mastering data by making data consistent, available, and easy to use to all will make Jacobs a company like no other, by moving from an engineering company to a data and cyber-enabled solutions company. This is Jacobs' ambition, and Divergent Solutions is the strategic vehicle to deliver our ambition."
Currently, Amer serves as the Senior Vice President, Platforms, Technologies & Software Solutions for Jacobs and brings more than 20 years of experience in the engineering consultancy and advisory business focused on large-scale capital programs. Under Amer's leadership, the unit is focused on expanding Jacobs's position in our clients' digital ecosystems by creating next-generation solutions with software platforms, technologies and platform-enabled services.