Meet our Data Solutions Team: A Q&A with Sona Sehat
Traffic Engineer Sona Sehat is focused on a variety of transportation-related projects such as traffic impact studies, corridor studies, managed lane studies and intersection analysis.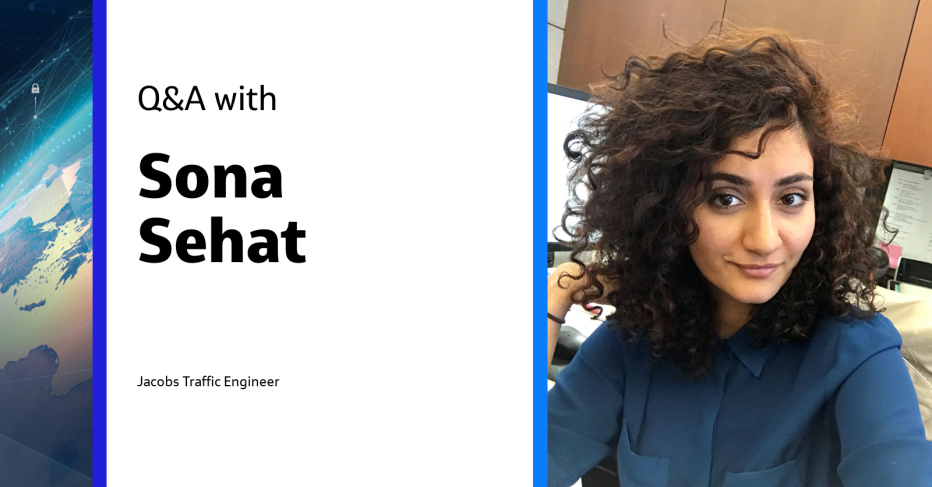 Originally from Iran, Sona moved to the United States a little over ten years ago to pursue a higher education degree.
Let's get to know Sona…
What excites you about StreetLight and Jacobs?
I think the most important thing is that we can help our clients with this powerful tool (StreetLight InSight®). Over the long term, it saves the client time and money.
Can you tell us about a project you've participated in that you're especially proud of? 
For a recent project, the client was looking at various measures to decide whether priced managed lanes would be good solutions to solve congestion on their freeways. One of the measures was equity, and so the client wanted to know about the income level of riders who take these freeways. We believed that for this measure StreetLight would be a perfect fit to acquire this data, given its capability of traveler attribute add-on. So we used it, and I'm proud that we helped the client with their needs.
What do you see as the top benefits that data solutions can provide to clients?
You can personalize/customize your experience when using data solutions. Using big data solutions saves you time and energy. It helps with better decision making. For example, when gathering traditional traffic data, you can only see traffic patterns for a specific hour of a specific day. That is also limited due to the weather conditions, the person who counts the data, and many other things. But by using big data, you have access to traffic data any day of the week or month or year, and it's not limited to any condition, so you can make informed decisions with higher quality data.  
What is some of the best career advice you've ever received?
The first one is to be open to learn new things and try to be good at them. Then, communicate well! This will lessen surprises and raises trust.
About the interviewee
Sona Sehat is a traffic engineer at Jacobs. She focuses on a variety of transportation-related projects such as traffic impact studies, corridor studies, managed lane studies and intersection analysis.
About StreetLight InSight®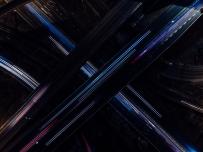 StreetLight InSight is big data web platform that harnesses connected device and IoT data to measure vehicle, transit, bike, and foot traffic virtually anywhere. Use our self-serve software 24/7 to analyze traffic volumes, Origin-Destination, turning movement counts, and other transportation metrics — for any road, area or time period. 
Traditional traffic counters and travel surveys are expensive, and they take weeks to deploy, calibrate and turn into actionable insights. StreetLight InSight provides on-demand analytics that capture critical trends in transportation, letting you analyze, visualize and compare travel patterns in your neighborhood, city — or across the country.
StreetLight's innovative tools help transportation agencies and consulting firms make better decisions, enriching available data sources and filling key data gaps to gain unique insights: From pinpointing where to deploy EV charges to meet new demand, to identifying road safety hotspots and solutions, to diagnosing the infrastructure needed to boost equitable access.
StreetLight InSight offers a proven digital roadmap to transport planning success.
Join #OurJacobs team
What drives you drives us as we work to build a better world – together. At Jacobs, every day is an opportunity to make the world better, more connected, more sustainable. We're always looking for dynamic and engaged people to join our team. Bring your passion, your ingenuity and your vision.