Meet Amer Battikhi
Dallas, Texas, U.S.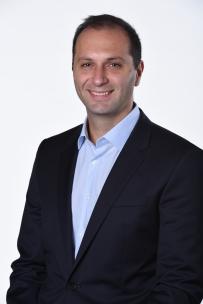 Amer Battikhi develops strategies and innovative solutions to drive Jacobs' focus on commercialized digital solutions for the critical infrastructure and national security markets, helping the company's clients create value from data securely to better serve their customers globally.
According to Amer, "Data is at the heart of the digital world. Mastering data by making data consistent, available, and easy to use to all will make Jacobs a company like no other, by moving from an engineering company to a data and cyber-enabled solutions company. This is Jacobs' ambition, and Divergent Solutions is the strategic vehicle to deliver our ambition."
Currently, Amer serves as the Senior Vice President, Platforms, Technologies & Software Solutions for Jacobs and brings more than 20 years of experience in the engineering consultancy and advisory business focused on large-scale capital programs. Under Amer's leadership, the unit is focused on expanding Jacobs's position in our clients' digital ecosystems by creating next-generation solutions with software platforms, technologies and platform-enabled services. Most recently, Amer was responsible for the development of the Jacobs 2022 - 2024 Corporate Strategy.
Previously, Amer served as Vice President for Growth and Sales for Jacobs' People & Places Solutions (P&PS) group in Europe, Middle East and Africa (EMEA). Amer was also the Chair of the P&PS Sales Council,  which covers all Jacobs buildings and infrastructure works across the globe. Amer also lead the company's growth and sales strategies in the Middle East and Asia Pacific while serving as Vice President for Growth and Sales BIAF Asia Pacific and Middle East (APME). Prior to that, he was the Managing Director of Jacobs (CH2M), State and Local Government client sector for APME. His responsibilities included overseeing 1500 employees distributed over 10 countries. His areas of responsibilities included P&L and growth for all water, transportation and buildings projects in APME.
10

Different cities that Amer has called home over his life

40

Countries Amer has traveled to, the majority of which have been during his career at Jacobs

100

Cities around the globe that Amer has visited
Also at CH2M, Amer served as an Advisor to the Chairman and CEO, where he focused on leveraging the CEO effectiveness, and delivering on key strategic projects, initiatives and operations around organizational transformation, accelerated growth strategies, technology integration and business plans. Before that, Amer was the Regional Business Group Manager-Water for Middle East, North Africa and India (MENAI) and a key member of the regional management team. In this role, he led the delivery of annual business plans with overall P&L responsibility and managed a team 300 staff members working on program management, consulting, engineering, design and O&M projects.
Amer worked on a number of large and iconic projects including the Cadiz Aquifer Storage Program in Southern California, the Water Sector Reconstruction Program in Iraq, Qatar 2022 FIFA World CupTM program and Masdar, the world's first carbon neutral, zero waste and full powered by renewables smart city.
Amer holds a Master of Science degrees in civil engineering from Colorado State University and has held several Board of Directors positions for CH2M Joint Ventures (JV) and holding companies.
According to Amer, some of the best career advice he's ever received includes:
Establishing a circle of mentors with different backgrounds who will provide you with advice throughout your career and who will help you better understand the opportunities. This should be a real diverse and inclusive group.
Developing 3- and 5-year career path plans. Make sure you communicate these with your mentors and line managers. It may not materialize, but it will be a strong tool for you to communicate your aspirations.
Do something new and different every now and then.
Working on your communication skills. Not everyone is born a communicator. It takes practice.
"Masdar Program felt like a crash course in program management, sustainability, renewable energy and smart city solutions. It was a really good experience in delivering projects."