Cities & Places
Recognizing the need for holistic, balanced urban and placemaking solutions around the globe.

We integrate data, technology, mobility and connectivity to improve economic and social equity, and overall resiliency of cities and communities, and includes combined domain expertise from strategic planning, architecture, design, engineering, natural sciences and the arts.
Our strategists, planners, architects, interiors, designers, engineers, managers and constructors together provide strategic leadership, design innovation and project execution across the globe for government, commercial, institutional and industrial clients across diverse markets and services.  In addition to more traditional services, our expertise spans all aspects of specialty consulting to include asset management, economics, business development and scientific advancement.
We believe that built environments should reflect the context, history, cultures, communities and the natural environment while incorporating advances in technology. 
We believe sustainability is an integral part of our everyday approach to all design opportunities – not a bolt-on process. Our expertise in life-cycle cost analysis and energy conservation analysis, coupled with our familiarity of current materials and technologies, enables us to guide our clients and determine the most appropriate design and construction solution. We use sustainability principles routinely in our designs to improve operational efficiencies, focus on net-zero builds where possible, reduce operating costs and promote environmental conservation without adversely impacting budget.
Our sustainable designs produce results that transform lives—for our clients, our culture and communities.
5

K

teammates creating exceptional spaces around the world

#

1

in data centers, Top 500 design firms, and in government offices (Engineering News-Record)

15

K+

schools worked in, representing roughly 1 in 8 schools across the U.S.

68

%

of the world population projected to live in urban areas (United Nations)
Creating smart and connected spaces and places
Education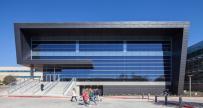 Education is at the very foundation of our culture and our society.  It honors our past and beckons our future and opens new doors of opportunity. This is a time for innovation that requires a fresh approach to how facilities are designed, constructed, managed and operated. Jacobs' Education practice is based upon the belief that the best solutions and true innovation result from robust, inclusive conversations that challenge entrenched patterns and invite adoption of new perspectives.
Partnering with institutions of Higher Education and K-12 school districts of all sizes, we deliver safe, flexible, adaptable and engaging learning environments for academic growth and excellence. We plan, design, manage and build successful educational facility programs and projects founded on the latest thinking in educational planning, understanding of our clients' communities and experience in successful project delivery.
As one of the nation's top five design firms serving the education market, Jacobs offers unparalleled experience to clients, whether they are considering new construction, renovation or infrastructure projects. Changing times call for new thinking and new solutions. We can help.
Government facilities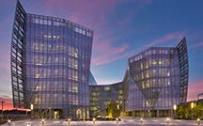 With more than six decades supporting government clients and programs, Jacobs' experience includes the design, construction, management and operations of virtually all types of government facilities and infrastructure. As a strategic partner to clients, we keep abreast of evolving government criteria, stay invested in technological advances and provide cost-effective sustainable solutions for old and new facilities worldwide. Our portfolio includes repeat work from all branches of the military, the non-military government agencies and the intelligence community.
Interiors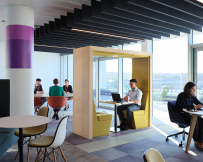 Design is the combination of our clients' needs and values, art and technology, community and place – all coming together creatively to build environments that enrich people's lives and elevate the human spirit. 
To do this, Jacobs focuses on promoting design excellence rather than a signature style, because our design response for each project arises out of the specifics of its site, program and physical and cultural context. Our approach is thoughtful and collaborative; each design and construction stakeholder plays an important role in helping us derive the right the solution to delight our clients. In designing interiors Jacobs aims to inspire and reflect our clients' identities. We familiarize ourselves with their needs, histories, brand identities, work styles and management philosophies to balance artistic expression with functional, pragmatic considerations.
We integrate all of our services to create facilities that meet clients' needs both now and in the future. Using Knowledge-Driven Design as a base, we put all our talents, ideas and experiences toward striking the right balance between achieving unequaled building solutions and meeting our clients' business needs, goals and ultimate visions.
Jacobs Knowledge-Driven Design: Workplace Health and Wellness through Choice and Control

Driven to increase space efficiency and flexibility, and resolve challenges of a one-size-fits-all open plan for a healthcare solutions company, our solution provided a wider range of work settings with different degrees of openness and privacy to address their diverse work styles, activities and frequent business change by empowering employees with workplace choices and mobility.

The Purpose of Place: Redefining the Future of Work

As a multi-disciplinary organization, Jacobs' thinking and expertise on the future of work scales across global/regional/cities/workplace for a macro to micro perspective on human experience, place and work driving business value for innovative client solutions. There is no one right, universal solution on how best to redefine the future of work or returning staff to a physical work environment.
Science & research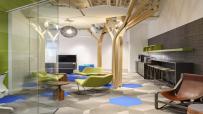 Too often, design of laboratory space is approached as a technical task without acknowledgement that laboratories are workplaces too. Needs of highly specialized laboratory spaces with precise technical requirements must be combined with people's need for work environments that support collaboration, social networking and teaming.  
By incorporating our deep knowledge and global expertise in laboratory, vivarium and workplace design, we offer the best possible combination of planning professionals and technical resources. We learn from the past through our benchmarking databases and focus on what lies ahead by accommodating emerging trends in innovative ways to create optimum flexible, efficient, "future ready" environments for people and technology.
Smart cities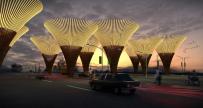 The 21st century is the century of the city. Today, almost four billion people live in urban areas around the world. One in eight of those urban-dwellers live in mega-cities, which host populations soaring over ten million people.
With this growing urban population comes complex challenges. Across the globe, urban infrastructure is reaching the end of its usable life or is outdated for today's needs. Technology is quickly changing our economies and reshaping the way we work. Environmental systems are increasingly stressed. Public finance is struggling to keep up with the demand for more beautiful, more sustainable cities. 
These complicated issues require flexible, integrated thinking. Our cities' long-term success depends on solutions that leverage forward-thinking models, the latest technology and creative public-private partnerships.
Working across scales, infrastructure systems and technologies allow us to create cities that function more effectively, are more resilient and sustainable and are more responsive to the needs of the citizens. At Jacobs, we're working with our clients, our partner network and our global platform of technologists, specialists, engineers, planners and urban designers to deliver innovations and a better life for future generations.
Sports & entertainment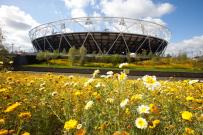 From the pitch to the field to the main stage, Jacobs has an impressive portfolio in sports & entertainment efforts around the world. Our global reach and breadth of services enables us to deliver marquee programs and projects. And we're proud to have been involved with Summer and Winter Olympic Games, FIFA World Cups, Commonwealth Games, stadia and convention center designs, World Expos, the U.S. National Football League (NFL) Super Bowls, stockyard redevelopment, Grand Slam tennis, and the International Broadcast Center (IBC) in addition to the development and redevelopment of various professional training facilities.
Our talented people and expertise from areas such as built environment, transportation, power and water, plus cross-market services such as strategic consulting add tremendous value. Because a stadium, sports complex, convention center or Olympic village operates much like a city, we're comprehensive source of high-value, integrated solutions to solve our clients' challenges.
Our approach to architecture is simple. We focus on creating solutions for our clients' immediate and long-term needs by leveraging proven design principles, using an advanced delivery process with state-of-the-art tools and integrating a rigorous quality control process to deliver innovative solutions.
Resiliency

It's time to think differently about the future— about how we prepare for and respond to natural, societal and economic risks.

Jacobs delivers comprehensive infrastructure, technology and intelligence solutions to help governments, cities and private sector clients survive, recover, adapt and thrive regardless of the chronic stresses and acute shocks they experience.

Data centers

Our history is long when it comes to delivering sustainable, resilient data centers.

At Jacobs, we understand the need for a global network of expertise and knowledge to design for scalability, adapt for market demand, and innovate to remain several steps ahead. We create impactful solutions so you can succeed – not just today but into tomorrow.

Strategic consulting

A group of thinkers, innovators, problem solvers and visionaries.

Our solutions transcend the traditional silos of strategy, planning, design, construction, operations and maintenance, to provide a full life-cycle offering. We address global challenges from urbanization, climate change and digital proliferation to security, water scarcity, investment partnerships and the future of work — both today and into tomorrow.