OneWater Reflections
Oct 19, 2023
Imagine A Day Without Water
By Susan Moisio
On October 19 Jacobs joins the US Water Alliance and partners in the U.S. to recognize Imagine a Day Without Water. It's an important reminder that there are still people in the U.S. today without access to safe, reliable and uninterrupted drinking water.
This year, the campaign is highlighting how communities value and use their existing water resources. For me, one of the best examples of valuing water is opting to reclaim and recycle as much of it as a possible. At Jacobs, we're fortunate to be helping communities across the U.S. with this commitment – including in southern California where we're supporting clients like Las Virgenes Municipal Water District and the City of Los Angeles with major potable water reuse programs. Recognizing that all water has value is a core principle of our OneWater approach at Jacobs.
Communities also value their water resources with the improvements they make every day to their infrastructure and services – whether it's efforts to remove contaminants like PFAS from drinking water or reduce combined sewer overflows that impact local waterways. Here I'd also like to recognize our Operations Management and Facilities Services (OMFS) team at Jacobs. We provide water and wastewater services to 12 million people and our OMFS team are out there every day working in communities to provide the best services possible. For example we're supporting the City of Wilmington, Delaware with a 20-year wastewater operations partnership – using our Digital OneWater solutions to bring additional benefits – and just last month we were selected to operate and maintain the water treatment plant for the City of Waterbury, Connecticut.
One partnership that I'm particularly proud of is our work in Jackson, Mississippi. Last summer when the City of Jackson's water system failed, the water community stepped up and provided emergency services. Since that time, Jacobs is privileged to continue to be part of the solution in helping the 160,000 residents, hospitals, fire stations and schools access safe drinking water. Jacobs has been engaged by JXN Water to provide operations and maintenance for the O.B. Curtis and J.H. Fewell water treatment plants. We understand what a great responsibility it is to be trusted with the care of critical water infrastructure, and we're committed to working to operate the facilities safely and efficiently every day, changing and growing along with this community that we now call home. We are determined to help the residents of Jackson achieve a higher standard of living through enhanced water services.
Imagine a Day Without Water also underlines the importance of equity – ensuring that everyone has access to safe and reliable water regardless of their income, race or ethnicity. The work that we're doing to integrate environmental justice considerations into lead service line replacement programs is a great example of how this can be done.  
While many of us spend every day working on different water projects and initiatives, it's not often that we take a step back to recognize the fundamental value of water and that access to this essential resource remains limited in some communities or threatened by climate change impacts. I want to thank our water team at Jacobs for their critical work to improve water infrastructure and services and I encourage everyone to join us on October 19 to Imagine A Day Without Water.
About the author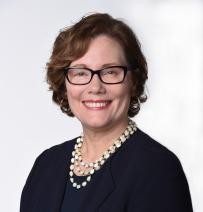 As Jacobs' Global Water Market Director, Susan Moisio leads our team of more than 9,000 visionaries and doers to develop innovative, sustainable and comprehensive solutions for tomorrow.
Susan and the team of technologists she leads are committed to providing clients world-leading technical and environmental expertise to address complex challenges across drinking water, wastewater, desalination, conveyance and flood control challenges with Jacobs' OneWater approach to water management.
Named one of the top 40 influencers in the water industry by Global Water Intelligence (GWI), Susan is also the go-to person for wet weather and conveyance solutions. She works tirelessly to share her expertise as a mentor within Jacobs as well as by giving back to the water industry.
You might be interested in...