PFAS and other emerging contaminants
Developing characterization, treatment and remediation solutions for Per- and Polyfluoroalkyl Substances (PFAS) and other emerging contaminants is a core competency of Jacobs and central to our sustainability ethos.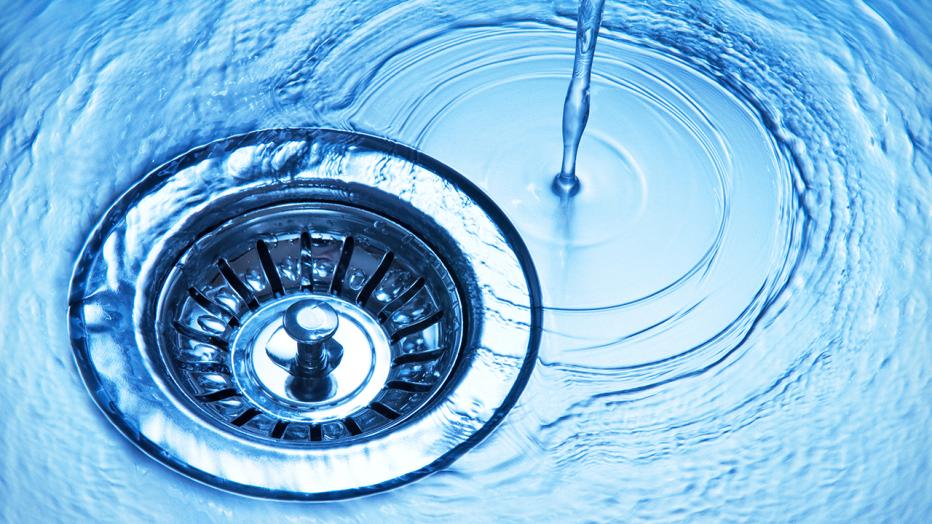 Per- and Poly-Fluoroalkyl Substances (PFAS) are a large family of organic compounds, including more than 3,000 manufactured fluorinated organic chemicals used since the 1940s.  
PFAS have unique surfactant properties that make them repel water and oil. They have been used extensively in aqueous film‑forming foams (AFFF) to extinguish class B (flammable liquid) fires; surface coatings and protective formulations for paper and cardboard packaging products; stain, wrinkle - and water-resistant and repellent fabrics; mist-suppressant foam blankets for chromium plating; nonstick products, polishes, waxes, paints and cleaning products; as well as industrial surfactants, emulsifiers, wetting agents, additives and coatings.
Due to their widespread use and persistence in the environment, most people in the U.S. and in countries around the world have been exposed to PFAS.  Studies indicate that exposure to some PFAS may lead to adverse health effects.
What makes PFAS challenging?
Many of them are chemically and biologically persistent, and some are highly mobile in the environment.
And current remediation technologies are marginally effective at removing all PFAS from soil and water. Also, there are thousands of PFAS compounds, most of which have little or no published data on toxicity, mobility, or successful treatment approaches. The standards being debated are extremely stringent (up to 1,000 times lower than for other pollutants), and public, regulatory and political pressures are driving an expedited timeline for remedial solutions.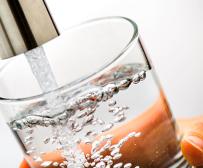 PFAS in drinking water, groundwater and wastewater
Current U.S. Environmental Protection Agency guidance for PFAS are provided for PFOA and PFOS.  In the absence of federally-mandated standards for PFAS, many states have established Maximum Contaminant Levels (MCLs) for PFOA and PFOS, as well as several other PFAS compounds.  Many of these MCLs are regulated and often lower than the Federal guidance.  This has generated the need for treatment of drinking water to meet both current federal guidance, as well as state-level standards.  As state requirements continue to be developed, the quantity of water requiring treatment increases. 
Additionally, many municipal wastewater treatment plants (WWTPs)  have been identified to have PFAS in their influent. Recent studies have shown PFAS in WWTP influents to be in the tens to hundreds of nanograms per liter (ng/L) – well above guidelines. Conventional sewage treatment methods do not efficiently remove PFAS, and in many cases allow them to be discharged to local surface water.
PFAS have also been found in domestic sewage sludge. Application of biosolids as a soil amendment can result in a transfer of PFAS to soil, which can then leach to groundwater or be available for uptake by plants and soil organisms.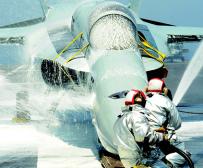 PFAS at military and civilian airports
Unique PFAS chemical properties were exploited for aqueous film‑forming foams (AFFF), which efficiently extinguish class B (flammable liquid) fires. AFFF was used extensively by first responders, including Aircraft Rescue and Firefighting (ARFF) teams, as well as at chemical facilities, fuel storage areas, and training facilities. Potentially impacted areas include current or historical AFFF training areas; equipment maintenance and test areas; disposal areas and treatment lagoons; drainage channels, ditches, and outfalls; wastewater plants, piping, and sludge; and crash sites and hangars.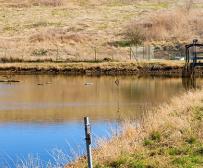 PFAS in landfills
Landfilling is one of the most common disposal methods for end-of-life consumer products. A variety of consumer products (e.g., textiles, carpets) and packaging (e.g., paper, cardboard) containing PFAS are sent to municipal landfills at the end of their useful lives.
Following disposal, PFAS can be released from the waste through leaching. Leachate from unlined landfills can generate plumes downgradient of the landfill. Leachate collected in lined landfills is typically treated onsite and/or sent to wastewater treatment plants (WWTPs) for treatment. Many municipal WWTPs have been identified as having PFAS in their influent. Recent studies have shown PFAS in WWTP influents to be in the tens to hundreds of nanograms per liter. Conventional sewage treatment methods do not efficiently remove PFAS.
1

K+

possible release locations assessed

10

K+

groundwater and soil samples successfully tested/sampled for PFAS

12

research programs advancing PFAS investigation, treatment and remediation solutions
As a top ranked Environmental Consulting firm, Jacobs has decades of scientific research, characterization and remediation experience at numerous Superfund sites and other legacy industrial, military and research and development facilities cleaning up chlorinated solvents, petroleum contaminants, radiological waste and other hazardous chemicals deposited and transported in soil, groundwater, sediments, surface water, leachate, drinking water and wastewater.  
Our environmental and water-focused technologists have been supporting clients with PFAS assessment at 1,000's of potential release locations around the globe.  We are leading the industry with treatment solutions, including validation of developing treatment technologies for PFAS-impacted water, as well as soil, which represents an overlooked potential ongoing source to groundwater contamination. 
Jacobs' unique ability to shape the industry for PFAS solutions is drawn from our multidisciplinary expertise in the environmental, water, wastewater, solid waste, aviation and infrastructure domains. Our leadership is predicated on deep knowledge of our clients' industries and processes combined with a thorough understanding of PFAS chemical behavior, regulatory issues and developing treatment approaches.
What we do
Jacobs plans and develops cost-effective, regulatory‑compliant PFAS management strategies, focusing on the mitigation of high‑impact sources and protection of sensitive receptors.  Our services include:
Characterization and risk assessment

To understand the extent of the problem, we identify type, amount and locations of PFAS through:

Interviews with personnel
Historical records searches, including newspapers for emergency response events
Water source monitoring
Site investigation, characterization and hydrogeology
Human health risk assessment
Ecological risk assessment

Master planning

We evaluate current and future needs to identify holistic solutions:

Water source evaluations
Hydraulic distribution modeling
Technology alternatives evaluations
Bench- and Pilot-scale testing

Remediation and infrastructure solutions

We plan and develop cost-effective, regulatory‑compliant mitigation strategies and solutions, which include:

Proven cost-effective treatment solutions
Innovative source zone (e.g., soil) remediation technologies
Watershed protection and management
Upgrades to existing water or wastewater treatment facilities
Biosolids management alternatives
Solid waste management strategies
Leachate treatment

Communication strategy

Together, we develop an effective public communication strategy and community involvement plan, and provide guidance and support including facilitating public meetings and web-based engagement tools, such as our PFAS Dashboard, prepared for the U.S. Navy.
Research & development
Working ahead of regulatory requirements, our Emerging Contaminants team at Jacobs has partnered with clients, academic partners and remediation vendors to develop and test methods for treating PFAS.  These projects have been partially funded through Jacobs Innovation Grants.
Low Temperature Thermal Desorption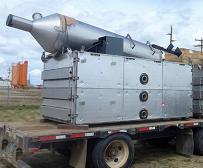 In collaboration with the Iron Creek Group's VP of Operations Roger Richter and U.S. Army Corps of Engineers Omaha District's Project Geologist Michael Riggle, Jacobs published results in the January-February 2019 Environmental Engineering edition of The Military Engineer from multiple bench-scale tests demonstrating that low temperature thermal desorption (LTTD) could be a viable option for treatment of PFAS in vadose zone soil associated with AFFF impacts.
PFAS Research Programs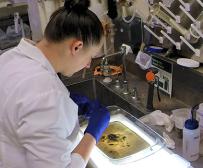 With funding from the U.S. Department of Defense, U.S. Environmental Protection Agency, Environment and Climate Change Canada, Public Utilities, as well as internally-funded Innovation Grants, Jacobs is working to advance the science in PFAS characterization and remediation.