Wellbeing benefits and programs
Discover resources to support you, here at your fingertips
Wellbeing is foundational to everything we're able to do and accomplish.
We continually evaluate our wellbeing programs and benefits to best support our people, so we're able to do more – together.
Physical
When you're at your best, we are too. We provide tools and programs to support you, your family and your safety.
We offer:
Medical, dental and vision insurance
Mental and physical health support
Competitive parental leave
Family planning and reproductive health benefits
Resources for parents and caregivers
Tools for working from home
Fertility healthcare and family-forming benefits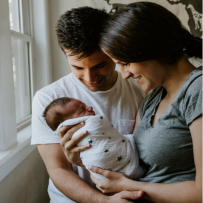 We're partnering with Carrot to bring free and inclusive fertility healthcare and family-forming benefits to our teammates globally. This tool allows our people the opportunity to virtually chat with experts, explore educational resources, find a vetted provider, and use employer-sponsored funds to pay for certain benefits. We're providing support for understanding fertility health, adoption, assisted reproduction, pregnancy, surrogacy, menopause, low testosterone and more.
Personalized approach to time off
We put flexibility first – when setting work hours and scheduling time off. We offer competitive support for parents and caregivers with our personalized paid time off program* and flexible working arrangements. We want to ensure that our people have the time they need to refresh and recharge by spending time with the people who matter most while balancing their work.
Free parental success resources and neurodiversity training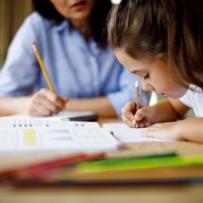 We partner with RethinkCare to provide our people with a free parental success solution and neurodiversity training benefit. Caregivers of children of all ages, both neurotypical and neurodiverse, can access support and resources 24/7. With Rethink, we can also provide our managers with industry-leading diversity, equity and inclusion training and tools to enhance collaboration with neurodiverse peers.
Emotional
Your mental wellbeing is essential. To keep your mind steady, we have various tools to support you – whether you're looking for ongoing support or help in a crisis.
We offer:
Free confidential counseling sessions for employees and their families
Tools and trainings for professional resilience
Ongoing support and engagement from Positive Mental Health champions across the company
One Million Lives – Free mental health check-in tool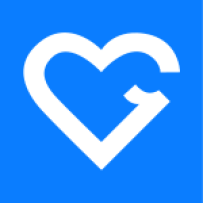 In collaboration with global mental health professionals, we have developed One Million Lives – a free mental health check-in tool to enhance users' understanding of their current state of mind and provide proactive strategies for personal mental health development. Initially launched for our people and their families, the goal is now to share our check-in tool and resources more widely – to tackle mental health on a global scale.
Financial
Your financial security and stability matter to us. We're providing you with the resources you need to manage where you are today – and plan for the future.
We offer:
Free, personalized financial counseling
Retirement planning
Employee stock purchase plan
Financial wellness benefit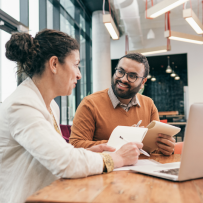 Reach a brighter financial future with Origin – our financial wellness benefit to help our people manage every detail of their financial lives. Connect with financial professionals who can help you save for important life events, identify the best strategy to tackle your debt, and optimize the retirement benefits and perks available to you.
Social
We drive a sense of belonging through our Culture of Caring. Explore how you can design your career journey and contribute to your networks and communities.
We offer:
Continued investment in your career advancement
Support for giving back and volunteering
Active employee networks and community systems
Opportunities to work across the globe
Jacobs Go! is an employee program aimed at facilitating inter-regional and international six-month career opportunities. This early career program encourages connectivity across our business – enhancing our employee experience, providing professional and personal development opportunities, and expanding global networks.
Giving back to the communities we serve
Thriving communities. Giving back. A brighter future. What we do is more than a job.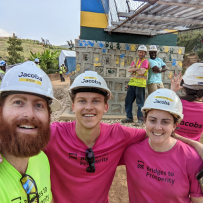 Every day, our people around the world positively impact our clients and the communities in which we live and work. Through our approach to global giving and volunteering – the Collectively ™ program – we unite our more than 60,000 visionaries, dreamers and doers in a single platform for charitable giving and volunteering. This allows us to amplify the positive impact we make in our communities every day. Partnering with Benevity, we maximize our collective positive impact by measuring and tracking our employee giving, as well as our corporate citizenship and philanthropic activities.
Improving our gender balance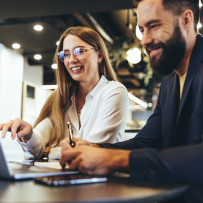 As part of our Boldly Moving Forward strategy, we're striving to significantly improve our gender balance globally, with an aspirational goal to achieve 40% female talent, 40% male talent and 20% being a flexible measure – including any gender and those who choose not to identify or disclose – by 2025.
By focusing on hiring, supporting and elevating all talent, we're creating equitable opportunities where all employees feel empowered to own their career, realize their aspirations and succeed at Jacobs.
Support for learning and development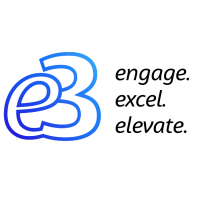 e3 Learning provides meaningful and timely learning opportunities to keep our people engaged and encouraged to go beyond their day to day. Continuous learning and creating a company of lifelong learners is key to maintaining an agile, change-ready organization. Our employees around the globe have access to this robust platform – supporting both their personal and professional growth.
Our Jacobs Employee Networks
Our Jacobs Employee Networks play a critical role in fostering our Culture of Caring in the work they do. The groups are centered around offering employees an opportunity to collaborate with others around the world who share similar interests and explore opportunities that relate to their specific personal and professional goals.
Providing information, resources, and networking opportunities regarding physical, mobility and cognitive disabilities to disabled staff and to staff who provide caregiving services.

Empowering our employees across all career stages to maximize their potential and make Jacobs the industry leader and workplace of choice.

("Link" in Spanish)

Leveraging the company's unique and vibrant Latino talent contributing to our company's growth profitable strategy, attracting and retaining Latinos, while fostering leadership, community involvement, diversity and cultural pride.

("Working together" in Swahili)

Positively impacting the black employee experience through recruitment, development, and retention of black talent.
Providing an inclusive environment that actively nurtures and supports our diverse employees and clients across all ethnicities and cultures.

Creating an environment where LGBTQ+ employees feel able and empowered to bring their whole self to work.

Advocating for veterans and current military reserve members, including support for transitioning veterans.

Accelerating a cultural shift by empowering women and promoting gender equality.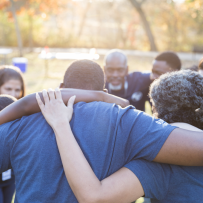 We live inclusion. We put people at the heart of our business. We embrace all perspectives, collaborating to make a positive impact. Through an unparalleled focus on inclusion, with a diverse team of visionaries, thinkers and doers, we build trust — in each other and across our company.
Jacobs is a place where everyone can belong and truly thrive. Wherever you're from, whatever your background is, however you identify – you can find your community here. From our over 300 professional Communities of Practice to our eight Jacobs Employee Networks, Jacobs presents myriad opportunities to connect, network and innovate with colleagues across the globe.
*Although we aim for similar policies around the globe, there may be differences in your benefits depending on your line of business or business unit, specific client contracts, labor laws or unique regional or country requirements.