Infrastructure
Capitalizing on our advanced design, engineering, program management, urban and transportation planning, scientific and technology services.

Robust infrastructure establishes the backbone of productive, economically strong communities as assets essential to commerce, trade, public safety and quality of life.
It's no wonder global national governments are focusing on modernizing aging infrastructure and post-pandemic economic stimulus. As an example, more than 80% of the $550B US Infrastructure Investment and Jobs Act is aligned with Jacobs' Infrastructure market, with a further ~12% aligned with other Jacobs markets such as Energy & Environment and Advanced Manufacturing.
When it comes to designing investible infrastructure that addresses the big issues we face in the world—unprecedented urbanization, catastrophic climate threats and both human and natural resources constraints, there's no partner more capable than us – after all, Engineering News-Record just named us the No. 1 Firm on their Top 500 Design Firms list for the fourth consecutive year.
To bring critical infrastructure programs to fruition, we work with communities to accelerate return-oriented infrastructure developments that make a clear case for sustainable outcomes.
#

1

Top 500 Design Firms and in Telecommunications (Engineering News-Record)

80

%+

of the U.S. Infrastructure Investment & Jobs Act is aligned to our Infrastructure market

50

%+

growth in platforms, technologies and software-enabled services across commercial and critical infrastructure markets by 2025
"Addressing critical infrastructure needs is among the most rewarding work we do, because it makes such a positive difference in the communities and companies we serve, helping to resolve major issues like water, mobility, urbanization and security with smart and sustainable solutions."
Critical solutions for a brighter future
Transportation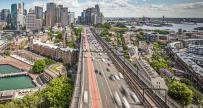 Whether by air, sea, underground or even through mountains, we help our clients move people, goods and freight. Jacobs' solutions help plan, develop, finance, design, construct, maintain and operate smart transportation infrastructure that connects people and communities around the world.
We partner with our clients to provide solutions within and between the transport modes of aviation, highways, bridges, ports & maritime and rail & transit. And, our tunnel and ground engineering specialists and transport planners ensure we're on board for every step of the journey.
Telecommunications
Jacobs designs and connects thousands of small cell installations nationwide and provides complete turn-key solutions from benchmarking to head-end installation and integration.
We provide new site designs, build existing site upgrades and modifications and offer operations and maintenance services to commercial clients including AT&T, Verizon and T-Mobile, as well as government customers including the Intelligence Community, DoD and state governments.
In addition, Jacobs can address fiber and coax engineering and construction for aerial (pole line) and underground cable placement for cable TV operators, independent phone companies and state and county governments, as well as cellular backhaul circuits for cellular phone companies.
Water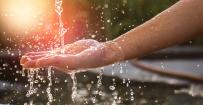 As water issues intensify, so does awareness of the effects of water management decisions. Decisions at one point in the water cycle affect all the others—from water supplies to treatment, conveyance, wastewater treatment, reuse and return to the natural environment.
Whether it's treating, distributing or storing water, Jacobs reaches across boundaries and collaborates to successfully deliver customized, innovative solutions across drinking water & reuse, industrial water, wastewater, water conveyance & storage and water resources.