Jacobs at URC23
Supporting the recovery and reconstruction of Ukraine through collaboration and innovation
Jacobs joined companies around the world in signing the Ukraine Business Compact 2023 – a declarative statement of international business support for Ukraine's recovery.
The Business Compact officially launched at this year's Ukraine Recovery Conference (URC23) in London and mobilizes the international community to help secure Ukraine's long-term economic future, including helping it to build back better, as a more resilient, greener and more prosperous European nation.
Both Jacobs and leading innovation and transformation consulting firm PA Consulting are participating in URC23, where Jacobs CEO Bob Pragada addressed the conference on the importance of the private sector's role in supporting Ukraine's recovery, some of the likely challenges international firms will face in responding to Ukraine's needs, and what needs to be done to overcome these.
Bob spoke as part of Plenary 2 - Scale of the Recovery Challenge on June 21. Watch his presentation below.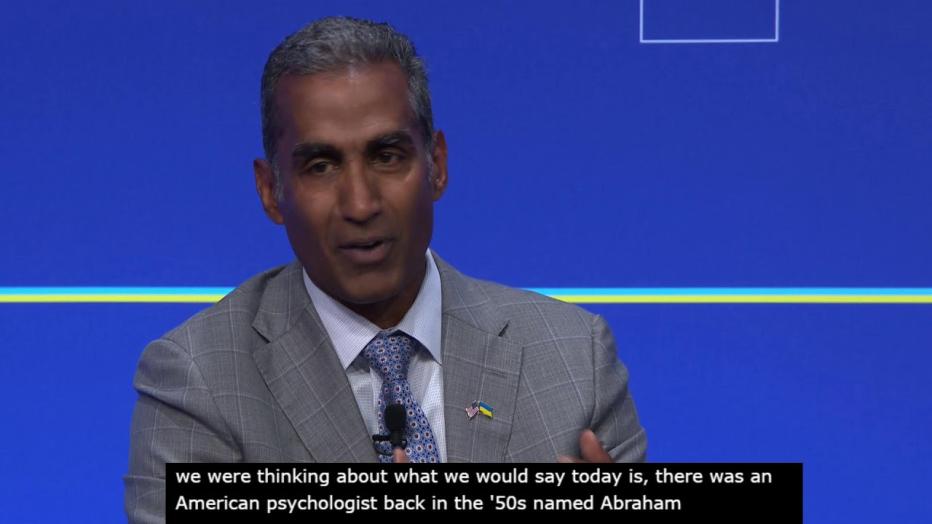 Meet the Jacobs and PA Consulting team at URC2023
"The private sector can play a central role in driving collaboration across stakeholders to bring the best of each to innovate, build capacity and ensure we are doing this with Ukraine, not to Ukraine. It requires long-term commitment and continuity from all, working in an open and honest culture that welcomes challenge and feedback to find better ways to help deliver the best outcomes."
Our solutions
Sustainability

Sustainability at Jacobs means ensuring long-term business resilience and success while positively contributing toward the economy, society and the environment.

Infrastructure

To bring critical infrastructure programs to fruition, Jacobs works with communities to accelerate return-oriented infrastructure developments that make a clear case for sustainable outcomes.

Consulting & Advisory

Together with our visionary partner, PA Consulting, we're establishing our position in high end advisory services, creating a springboard to expand in high value offerings beyond the core.

Economic and International Development

For societies to prosper, public and private sector organizations have to work together to boost economic growth and drive competitiveness. PA brings expertise from multiple sectors and geographies so that you can capitalize on emerging trends and new opportunities for economic development. PA helps grow your local businesses, so they can expand and internationalize, enabling more prosperous societies.
You might be interested in...