Green Movement: Sustainability in Transportation
Show Contributors: Marc DeSchamp, Paul Thies
On this episode, Marc DeSchamp, program manager and a leader in the Transportation Decarbonization practice at Jacobs, shared his insights on trends we're seeing in green transportation, including some of the challenges that municipalities face when deploying a green transportation program, as well as the opportunities and technologies that are helping to make more sustainable and environmentally-friendly public transportation a reality.
Listen now.
About our guest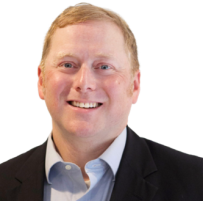 Marc DeSchamp is a program manager and leader in the Jacobs Transportation Decarbonization Practice. His particular focus is on delivering solutions to clients grappling with the challenges of fleet electrification. Through 15 years in the transit industry, Marc has managed transit bus procurements, led strategic planning efforts, and served as program manager for transit bus and facility programs. Marc currently leads the development of NY MTA's Zero Emissions Fleet Transition Plan, which will serve as a roadmap to decarbonizing the largest transit fleet in North America. Marc holds a Bachelor of Science in mechanical engineering and a Master of Science in engineering management from Northeastern University. He is a registered professional engineer in Massachusetts, where he lives with his wife and two young children.
You might be interested in...
About If/When
In Jacobs' series of interviews with some of today's leading industry and academic problem solvers, we discuss the Ifs and Whens of disruption — those phenomena with the potential to unsettle the status quo, as well as those now imminent and emerging. This series features a variety of guests, including executives, celebrities, academics, astronauts, doctors, generals, musicians, engineers and scientists, all weighing in on a host of topics, from climate change, to data science, to creativity, to cybersecurity, and a whole lot more. Conversational and engaging, the If/When series from Jacobs seeks to provide a forum for the curious minded to hear from diverse voices on a diversity of subjects.