Flood Modelling: When the Rain Comes Down
Show Contributors: Roger Falconer, Richard Crowder, Paul Thies
Each year, flooding disasters have the potential to cause billions in negative financial impact, and more importantly can imperil the lives of many, many people caught up in their path. However, thanks to data science and advanced tools and technologies, scientists are now more able than ever to assess and contend with dangerous floodwaters.
On this episode of If/When we are joined by two experts in flood risk management and mitigation: Roger Falconer, Emeritus Professor of Water and Environmental Engineering in the School of Engineering, at Cardiff University and Dr. Richard Crowder, Jacobs Director, Water & Environment. We discussed what they're seeing in terms of flooding frequency and severity, especially with a view towards the impact of climate change; we also discussed how emerging technologies can help with flood risk management and the latest advancements in flood model accuracy and response. 
About our guests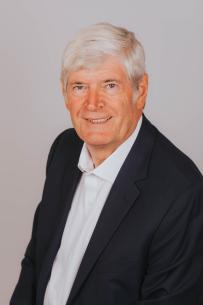 Roger Falconer is Emeritus Professor of Water and Environmental Engineering in the School of Engineering, at Cardiff University, U.K., and an Independent Water Consultant. His research and consultancy interests are in hydro-environmental modelling and his models have been used in over 100 Environmental Impact Assessment studies world-wide and provide one of the engines to the model Flood Modeller (marketed internationally by Jacobs). He has published over 450 papers in journals and conference proceedings and given over 600 keynote conference presentations and lectures to learned societies and universities world-wide. He is a Fellow of the UK Royal Academy of Engineering, a Foreign Member of the Chinese Academy of Engineering, and Fellow of the European Academy of Sciences. He was President of the International Association for Hydro-Environment Engineering and Research (2011-15). He consults regularly on flooding projects world-wide and was a member of the: Government's National Flood Resilience Scientific Advisory Group, Natural Resources Wales' Flood Risk Management Committee (2006-16), Yorkshire Regional Flood and Coastal Committee (2019-date), Independent Expert Group (of 3) reviewing the recent London Floods (2021-date). He regularly gives TV and media interviews on flooding.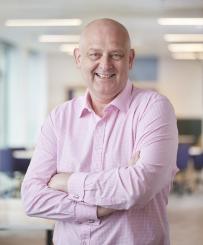 Dr. Richard Crowder, Jacobs Director, Water & Environment, is an internationally recognized flood risk management professional with more than 25 years of experience. His history in the industry is one of innovation and doing things differently. He is a business leader with experience spanning research, innovation, project delivery, client management, sales, and operational management. Richard is known for taking on challenging projects and using innovation and digital delivery to solve problems and deliver projects in new and more efficient ways. This covers the full range of flood risk management disciplines including appraisal, environmental services, engineering design, asset management, and hydrological and hydraulic modelling. He joined Halcrow (now Jacobs) in 2002 and has held senior leadership roles including Regional Business Development Director (Europe) for the water sector, and framework manager delivering engineering and environmental services to the Environment Agency (England). He is currently part of Jacobs' Water Catchment Management leadership team responsible for Growth, the Director responsible for Jacobs family of flood products, and the Framework Director leading Jacobs contract with the Environment Agency to deliver flood mapping and modelling services. 
You might be interested in...