Data-Enabled Utilities: Helping Things Flow
Show Contributors: Simon Gaskell, Samantha Sloan, Paul Thies
When it comes to wastewater management, utility managers are discovering that deploying a data-driven approach to their operations is helping them to realize cost and resource efficiencies and to avoid emerging problems like never before. This keeps things flowing, which is music to the ears of customers, plant operators and people concerned about offsetting potentially damaging environmental incidents.
On this episode of If/When our guests are Jacobs Senior Associate Director Simon Gaskell and Network Business Manager of United Utilities Samantha Sloan.
Listen to the episode now.
About our guests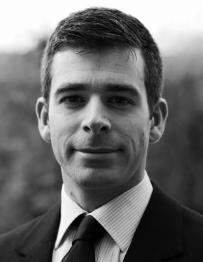 Jacobs Senior Associate Director - Strategic Consulting Simon Gaskell is a passionate change manager and has spent much of his career enabling operational transformation across multiple industries. He has a passion for implementing new ways of working that are enabled through client adoption of new technologies and digital solutions. Simon is currently Delivery Lead for Jacobs' Aqua DNA platform based solution. Sitting at the crossroads of client requirements for more mature, digital-based management of their water networks; emerging IoT technologies; and Jacobs domain expertise, Simon has been able to build a strong understanding of digitally enabled transformation within water client businesses. Simon began his career as a leader in the British Army with the majority of his time spent within the U.K.'s Commando forces, undertaking expeditionary engineering operations. Since joining Jacobs, Simon has undertaken consultancy work within lean and agile ways of working, design led thinking, innovation and digital transformation.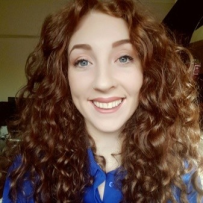 Samantha Sloan is a Network Business Manager at United Utilities, a water and wastewater services provider to around seven million people in the North West of England supplying 3 million households and 200,000 business premises. Samantha has held a variety of roles at United Utilities since 2015. She received her Bachelor degree in Mathematics from the University of Manchester, and her Master of Science degree in Aerospace Engineering from Swansea University. 
About Aqua DNA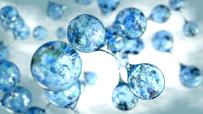 Aqua DNA is an intelligent Digital OneWater solution that collects live data and improves wastewater network performance using smart sensors and AI-powered predictive analytics to reduce risk and make a positive societal and environmental impact. 
Aqua DNA seamlessly captures thousands of data points every second and analyzes them in real-time. Consistent, timely data enables Aqua DNA to recognize operational patterns and asset performance in the network, identifying conditions that lead to incidents earlier than ever before.
By introducing this innovative technology into the wastewater network, utility providers can understand how their systems perform in real-time, alerting operators to emerging incidents and avoiding damaging spills, floods, blockages and discharges, which are harmful to their customers and our environment.
You might be interested in...