Meet John Rickermann
Burlington, Connecticut, U.S.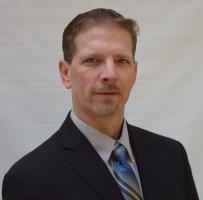 As Managing Director, Technical Services Group, OMFS, John Rickermann is the technology and innovation interface between the Jacobs O&M division and the greater Jacobs organization.
He manages a specialty team of 75 subject matter experts in water treatment and maintenance. The Jacobs O&M group includes 3,000 operators and mechanics at over 200 sites. His current focus is on digitizing and cybersecurity for O&M functions to improve efficiency and manage the decline in O&M staffing availability.
He has 30 years of experience in the industry and holds a Bachelor of Engineering (Mechanical) from Stony Brook University in Long Island New York, and an MBA from Boston University. He is also a licensed wastewater treatment plant operator, and certified maintenance and reliability technician (CMRT).
Get to know John
What is your favorite part of your role?
Demonstrating or piloting a new idea as a proof to allow us to change the business. They don't always work out, but the ones that do are astonishing!
What do you enjoy most about being part of #OurJacobs?
The people, of course. This company is full of top performers who are respectful, hardworking and ready for a challenge. Our culture is what we want it to be, and it makes a huge difference.
What advice would you give to young professionals?
Learn data science! I can count on one hand the number of times I've used calculus on the job. And even though learning it teaches engineers how to think a certain way, the practical value of data science is really overlooked in undergrad programs.
If you aren't working, what are we most likely to find you doing?
Now that my kids are in college, I'd say fixing a car that I've broken, or are about to, on a race track. Actually, that was likely true before they went to college too!