Digital Water: Cool and Refreshing Technology
Show Contributors: John Rickermann, Gregg Kennedy, Paul Thies
When you manage a life essential service, you can't simply shut things off as you sort out how to deploy emerging technologies. You have to be agile in your approach while literally keeping things flowing. In the world of water management, that is literally the case, as operations managers are learning how to deploy tools such as artificial intelligence, digital twins and big data in exciting news ways to enhance how they provide water to their constituents without interrupting service or safety. On this episode of If/When, our guests are John Rickermann, Managing Director, Technical Services Group for Jacobs, and Gregg Kennedy, Jacobs Vice President, Water Platform.
John Rickermann, PE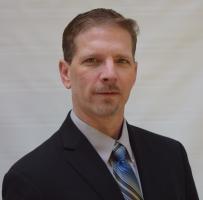 As Managing Director, Technical Services Group, OMFS, John is the technology and innovation interface between the Jacobs O&M division and the greater Jacobs engineering organization. He manages a specialty team of 75 subject matter experts in water treatment and maintenance.  The Jacobs O&M group includes 3,000 operators and mechanics at over 200 sites. His current focus is on digitizing and cybersecurity for O&M functions to improve efficiency and manage the decline in O&M staffing availability. He has 30 years of experience in the industry and holds a Bachelor of Engineering (Mechanical) from Stony Brook University in Long Island NY, and an MBA from Boston University. He is also a licensed wastewater treatment plant operator, and certified maintenance and reliability technician (CMRT).
Gregg Kennedy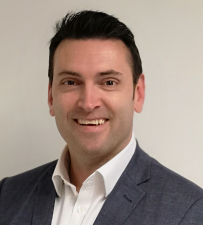 As, Jacobs Director of Sales – Water & Utilities, Gregg is a passionate advocate for the Water Industry and has spent the past 15+ years of his career working with Utility providers across the world to improve performance and outcomes in the operational, commercial and capital delivery areas. Having worked both directly for water utilities as well as on the consultancy side, Gregg has been able to build a deep understanding of the risks and opportunities facing Jacobs' clients as they look to evolve and improve their service offerings to their customers. Gregg's began his journey in the water sector as a regulatory economist and accountant before transferring into the project and program management area which in turn lead to his move to Australia to establish a full scale PMO for Sydney Water in 2012. Returning to Jacobs' UK business in 2019, Gregg has worked closely with an embedded delivery team in United Utilities to support the development of a digitally lead performance improvement solution (anchored by Jacobs' market-leading product AquaDNA).