Meet Bryan Harvey
Peterborough, England, U.K.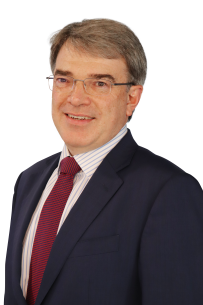 After completion of a civil engineering degree in the U.K., Bryan Harvey was after adventure!
Within six months he was in Pakistan designing and then supervising an irrigation project five hours' drive from the nearest city; within three years he then moved to an even more remote location, in Indonesia, to build a mini hydro scheme.
Fast forward to present time on the back of many other great client and life experiences solving some of the world's greatest challenges, and Bryan is now Jacobs' Vice President of Global Program Management, and has a unique insight into major infrastructure delivery, funding opportunities and risk management.
"It's essential we think beyond our legacy constraints to connect infrastructure solutions, blended solutions. We need to get infrastructure working together by design."
Bryan is a strong advocate for future infrastructure delivery models that focus collaborative effort on balancing the needs of society, with the challenges of climate change, urbanization and population growth. He's particularly interested in sustainable-blended infrastructure solutions, that he believes offer maximum opportunity to bring together public and private investors.
Utilizing this experience, he helps clients across the globe seize opportunities that come from challenging today and reinventing tomorrow. Specifically, in the U.K. he's helping water, highways and railway clients realize better ways of delivery, that improve productivity. This is beyond just cost efficiency, but also includes carbon, investment, schedule and all aspects beyond, as Jacobs focus on infrastructure that benefits society and whole communities.
21

years living in countries outside of the U.K.

29

years working for Jacobs