Jacobs Go!: Louise Eddolls' Story
Connecting and growing with international opportunities
As part of our Boldly Moving Forward Strategy, we're focused on intentionally building deep, trusting relationships for our people and nurturing our inclusive culture, including in how we approach wellbeing. 
Wellbeing is foundational to everything we're able to do and accomplish. We continually evaluate our wellbeing programs and benefits to best support our people – and we're sharing stories of how these programs and tools are helping each of us individually be at our best, so we're able to do more – together.
In this feature, we connected with Project Manager Louise Eddolls about her experience with our Jacobs Go! program in London.
Featured benefit: 
Jacobs Go! – an employee program aimed at facilitating inter-regional and international six-month career opportunities. This early career program encourages connectivity across our business – enhancing our employee experience, providing professional and personal development opportunities and expanding global networks.
What prompted you to take advantage of this benefit? 
I've always been drawn to the idea of working abroad, and when I saw the Project Manager role in London, it looked like it was written especially for me. With a background in buildings, and a desire to work on even bigger projects than what Australia offered at the time, it was an ideal opportunity to expand my knowledge in the project management delivery space while working in the U.K.
How did it help? 
Through my time on Jacobs Go!, I was able to challenge myself – both professionally and personally – by living abroad and working in new conditions, and as a result am a stronger individual and project manager for Jacobs. I was able to experience differing contract types and the major projects and programs that the U.K. is known for, as well as different personal and professional challenges of living abroad with no direct support network. All of this has ultimately led to being a better, more confident project manager, with global professional networks that leads to better project and organizational outcomes.
What did you like most? 
The people! This will always be my answer. I have always been a people motivated person – I love meeting, interacting and supporting the amazing individuals that work at Jacobs. I actively sought out Jacobs Employee Network (JEN) involvement and was an active member in both my team and the Jacobs Careers Network and OneWorld. I met incredible project and program managers within my team, and am still friends with a number of the JEN individuals and colleagues I met on the Jacobs Go! program.
Are you still active with Jacobs Go!?
While I am now back in Adelaide working as a project manager, I still keep in contact with people from when I took part in Jacobs Go!
What do you want others to know? 
Jacobs Go! is career shaping. Make the most of it by getting involved with the local office, leadership and JENs and explore locally. The more you put into the experience, the more you will get out of it.
"Jacobs Go! is a career shaping opportunity. I absolutely encourage everyone to take on a Jacobs Go! role, you will make the experiences and friendships of a lifetime!"
Wellbeing at Jacobs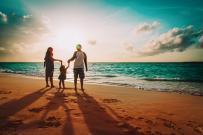 At Jacobs, the wellbeing of our people is fundamental to our success. When we're each able to be well, our collective power is limitless.
A world where you can is only achievable when we're each functioning at our highest abilities. We can't be our true selves, get our work done, and develop and grow unless our ideal states of being are sustained. We embed wellbeing into all, so we're able to deliver on our purpose – today and into the future.
You might be interested in...
Join #OurJacobs team
What drives you drives us as we work to build a better world – together. At Jacobs, every day is an opportunity to make the world better, more connected, more sustainable. We're always looking for dynamic and engaged people to join our team. Bring your passion, your ingenuity and your vision.