OneWorld Employee Network: Faith Yi Feng's Story
Finding a sense of belonging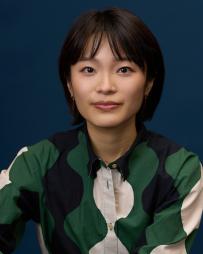 As part of our Boldly Moving Forward Strategy, we're focused on intentionally building deep, trusting relationships for our people and nurturing our inclusive culture, including in how we approach wellbeing. 
Wellbeing is foundational to everything we're able to do and accomplish. We continually evaluate our wellbeing programs and benefits to best support our people – and we're sharing stories of how these programs and tools are helping each of us individually be at our best, so we're able to do more – together.
In this feature, we connected with Design Architect Faith Yi Feng to see how she found a sense of belonging with our OneWorld employee network.
Featured benefit: 
OneWorld Employee Network
What prompted you to take advantage of this benefit? 
When I joined Jacobs in 2020 during the pandemic, I had to work from home alone like millions in the world. With increasingly frequent news of Asian hate crimes, I felt sad and isolated. When I found there was a Stop Asian Hate event hosted by OneWorld and Harambee as a Courageous Conversation, I immediately joined. I walked away feeling so seen and heard. Our colleagues and leaders created such a safe place for us to connect globally and supported each other throughout the event.
How did it help? 
Knowing that we are not alone, and our colleagues care for and support each other during this hard time meant the world for me. It certainly helped ease my mind and made me feel more grounded.
What did you like most? 
OneWorld, like many other employee networks at Jacobs helps us find belonging. I connected with so many people that I have never met in real life but the stories we shared with each other inspires and motivates me every day.
Are you still part of the network?
Once I realized how much I appreciate the culture at Jacobs and all the positive impacts it has had on me, I wanted to contribute as much as I can to make it even better for everyone. Not only did I join OneWorld, but was also appointed as Midwest lead for OneWorld. This was a great opportunity to practice leadership working with colleagues from different backgrounds effectively and efficiently. My colleague Kaitlin Ma and I co-hosted Global Asian and Pacific Islander (API) Career Roundtable in 2022 with the support of OneWorld leadership. The entire task force went above and beyond to create a full month's celebration of events for this year's API Heritage Month with support from TogetherBeyond leadership.
What do you want others to know? 
Our leaders are always ready to listen and support. If you have a great idea to bring people together, go ahead and let them know. You will be amazed by how encouraging and supportive they are.
"Our culture of belonging is one of the most precious assets of our organization and imagine what we can achieve when everyone plays a part in nurturing it. "
Wellbeing at Jacobs
At Jacobs, the wellbeing of our people is fundamental to our success. When we're each able to be well, our collective power is limitless.
A world where you can is only achievable when we're each functioning at our highest abilities. We can't be our true selves, get our work done, and develop and grow unless our ideal states of being are sustained. We embed wellbeing into all, so we're able to deliver on our purpose – today and into the future.
You might be interested in...
Join #OurJacobs team
What drives you drives us as we work to build a better world – together. At Jacobs, every day is an opportunity to make the world better, more connected, more sustainable. We're always looking for dynamic and engaged people to join our team. Bring your passion, your ingenuity and your vision.