The Butterfly Effect
The Butterfly Effect is designed to provide young people with the knowledge and understanding they need to put sustainability at the heart of everything they do.
The Butterfly Effect is a program designed to create lasting behavior change and habit formation by providing pupils with the knowledge and understanding they need to put sustainability at the heart of every decision they make as the consumers of the future. The program works with young people every year, over the course of each of their 7 years at elementary school.
By investing in future generations at an early age, we accelerate transformation. We inspire them to do things better by sharing the most up-to-date science around climate change, helping them understand the impacts of actions they make, both positive and negative.
Using this "little and often" approach, our online program covers all areas of the curriculum and is intended to be delivered throughout the summer term across the school and over the course of 8 weeks. Our easy to follow, themed and fully digital activities encourage fun learning and teachers can tailor activities to suit different pupil needs. Activities are short and there is only one set activity per week, lasting between 15 minutes and 1 hour.
Launched at COP26 in November 2021, the program has been spreading its wings across the globe and has already been accessed over 12,000 times across five continents of the world. Soon we'll be extending its reach. 'Earn Your Wings; Take Flight with the Butterfly Effect' will launch early next year with a new educational package for senior phase schools and colleges to guide young people to develop a sustainability strategy for their own school or organization. Look out for more information in the coming months.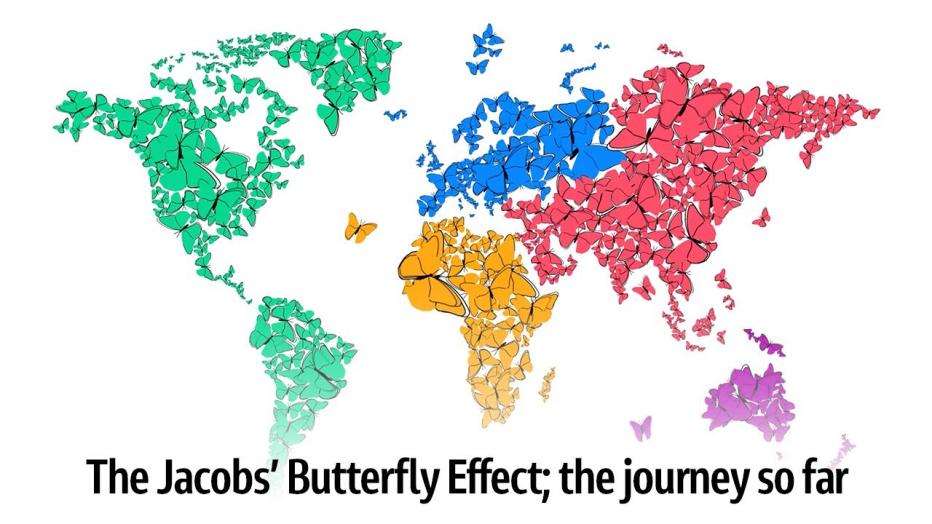 The Program
The Butterfly Effect resources are available online and minimize resource consumption wherever possible. Arranged in 8 themes; guidance, worksheets, resource links and ideas can be found below. Under each theme, resources are arranged by age, to be used flexibly by educators to meet the needs of their group.
Find out more about the Butterfly Effect program
"The Butterfly Effect has accessible, fun resources linked to the curriculum and environmental issues. As an engagement officer in a primary school part of my role is to collaborate with cultural, social, sporting and private organizations to enhance learning. I no longer have to scratch my head each week thinking of what to do with students. All themes and topics are designed to the needs of each year group. I can adapt all the activities to suit my students. I will definitely be using these resources in the future. The children love the activities and it consolidates what they have learned in their main lessons."
Mentors
The team at Jacobs work with clients on the frontline of climate change and sustainability. Through the Butterfly Effect you can have access to our team, to support your learning. Our mentors can work with you and your young people to provide insight into their working life and are available to advise you on the materials and subject areas. Contact us if you would like to explore this opportunity.
You might also be interested in: