Energy & Environment
Environmental stewardship and climate change are the defining issues of our time.
Responding to global challenges driven by climate change, urbanization, resource scarcity, digital proliferation and energy security, including the global energy diversification and transition efforts by both public and private sector clients in response to the shift from fossil fuel to clean and renewable energy sources. 
Jacobs delivers high-end solutions for remote sensing and earth observation, intelligence gathering, communications and navigation, and space-enabled science and exploration through its decades of experience and capabilities in scientific, engineering and technology innovation.
We're connecting people and places with the means to work smarter and live better, and make an enduring, positive difference in the world.
#

1

in consulting, Top 200 Environmental Firms (Engineering News-Record)

2

x

sustained market growth

6

six business achievement awards in 2021 for leadership and outstanding performance in sustainable business practices, GHG mitigation, climate change adaptation & resilience, technology, sustainability consulting & our STEAM program

8

K+

teammates making the world better each day
"The global demand for smart, sustainable solutions across environmental challenges is one of the biggest issues of our time. Our leadership is predicated on deep knowledge of our clients' industries and processes, an ability to integrate both proven and leading-edge technologies and most importantly, a commitment to enhancing efficiencies for environmental protection and safety that are truly the best for the world around us."
Sustainable approaches to improve the spaces we inhabit and transform our communities for better
EHS Operational Excellence
With changing environmental compliance and the call for greater social responsibility, today's decision makers in government, business and industry face intense challenges to their organization's daily operations and long-term plans.
These challenges are exacerbated by the effects of global climate change and population growth which are stressing water, energy and food resources. What's needed are solutions that consider the whole picture – not just one part. Solutions that support society, the environment and human safety, while being smart for business. Sustainable solutions that stand the test of time.
We're a leader in sustainability and environment, health and safety (EHS) compliance. We combine deep knowledge of our clients' industries and processes with global resources and knowledge gained from decades of supporting environmental site assessments, auditing, compliance, air quality and acoustics analysis, integrated waste solutions, and more recently climate change, sustainability and resiliency strategies and geospatial/environmental data management solutions.
Environmental Planning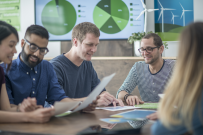 Successful regulatory and societal approval for infrastructure projects requires a partner with demonstrated expertise in strategic assessment, site and route selection, alternatives evaluation, environmental impact assessment, community engagement, permitting and design. A partner who can get you from initial concept to construction and operations as quickly and efficiently as possible.
We've completed more than 1,000 environmental assessment and permit application documents worldwide. Our teammates tackle every discipline necessary to site, route, survey, analyze, permit and mitigate new infrastructure – including air quality, biology, ecology, cultural resources, environmental justice, geology and geotechnical, hydrology, land use, noise, socioeconomics, stakeholder engagement, traffic and transportation and visual resources specialties.
Our environmental consulting services span municipal, state and federal infrastructure projects, as well as industrial and commercial facilities including power plants, pipelines, oil and gas facilities, transmission lines, renewable energy plants and industrial plants.
Remediation & Regeneration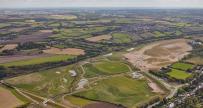 Jacobs helped launch the modern era of contaminated site investigation and remediation with the authoring of the landmark U.S. Environmental Protection Agency remedial investigation/feasibility study guidance document in 1988. Over the ensuing decades, our work with commercial and governmental clients has fundamentally shaped the industry and led to remarkable technical and cost-saving breakthroughs. 
Our teams leverage this expertise to deliver innovative solutions that solve our clients' toughest environmental clean-up challenges. Across the globe, we have completed several thousand site assessments, investigations and remediation projects ranging in size from small, remote sites to complex operating facilities encompassing several thousand acres.
We help clients manage a wide range of contaminants in all media of concern, from radionuclides and metals to various organic contaminants and emerging contaminants like per- and polyfluoroalkyl substances (PFAS) and help them manage complex issues such as vapor intrusion, sediment contamination, low level radiological waste and redevelopment in an evolving regulatory environment.
Energy & Power

From aging and retiring asset bases in traditional base load power systems, to the increasing penetration of intermittent renewable generation, Jacobs is supporting power utilities and private companies all around the world to find the best solutions to their energy and power challenges.

Nuclear Lifecycle

From next generation systems for a climate-resilient future to managing complex decommissioning, site closure, radioactive waste and remediation efforts, we're helping solve the world's most complex nuclear challenges safely and effectively.

Decarbonization

Decarbonization is our overarching path to a net zero future and this "race to zero" comprises two complementary pathways. The first pathway is about reducing the carbon footprint produced across every industry – from water and transport, to manufacturing and city precincts. The second is by decarbonizing the gas and electricity systems that power them, which is commonly referred to as "the energy transition."
Our climate action plan
Partner with a company that walks the talk
As we boldly move forward with channeling our expansive capabilities in climate response, we have re-focused our efforts on how we can build a net zero future not only within our own operations, but across the client solutions we deliver. As an industry-leading global solutions provider, our greatest opportunity to address climate change comes through the sustainable, resilient and nature-positive solutions we co-create with our public and private sector clients around the world.