Talent Enablement: Bringing Out Their Best
Show Contributors: Shannon Miller, Paul Thies
Successful businesses are finding that good management consists in creating cultures where people want to do their best because they feel encouraged to be their best. On this episode of If/When we discussed talent enablement with Shannon Miller, Jacobs executive vice president and the president of the company's Divergent Solutions operating unit. Shannon shares some of the best practices she has witnessed throughout her career, her thoughts on the role that mentors and sponsors play in career development, and the importance of trust in creating an effective company culture. 
 
About our guest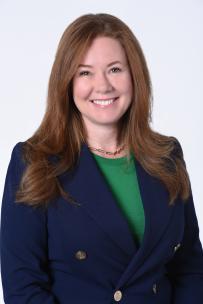 Shannon Miller is an Executive Vice President and President of Jacobs' Divergent Solutions operating unit, responsible for delivering creative innovative, next generation cloud, cyber, data and digital solutions across the company to enable our customers and partners globally.  She leads our Cyber & Intelligence, Platforms, Technologies & Software Solutions and Technology & Innovative Solutions business units and partners with our Critical Mission and People & Places lines of business to accelerate growth by creating scale in the related skills and business approaches, driving meaningful value for our clients and partners around the globe. 
Over her almost 25-year career at Jacobs, Shannon has had a rich and varied journey, starting as a process engineer and evolving into project management, sales, operations and human resources leadership – spanning multiple industries including technology, resources, infrastructure, pharmaceutical and consumer products with assignments in the U.S., Europe, Australia and Canada. Most recently Shannon was Chief Growth Officer and lead for Enterprise Risk Management. She holds a Bachelor of Science degree in Chemical Engineering from the Colorado School of Mines.