Meet Shannon Miller
Dallas, Texas, U.S.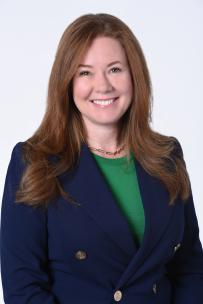 From a very young age, Shannon Miller's father, a geologist, taught and encouraged her to be inquisitive about how the world works.
He provided many opportunities for the family to be surrounded by nature and learn about biology and engage in interesting science-based activities together. She also had an amazing high school chemistry teacher who inspired her love for chemistry. Naturally, she would find a passion in STEAM and become a chemical engineer.
At the start of her career journey, Shannon chose Jacobs because of the exposure to various different industries (pharmaceuticals, petrochemicals, etc.) which allowed for more learning and growth opportunities in lieu of working for a singular-focused company. Today, she still chooses Jacobs because of its people and the fun we have together while developing solutions for our clients.
8

Jacobs offices that Shannon has worked out of

3

Client sites in which Shannon has worked at full-time

1264

Nights in a Marriott hotel, mostly due to business travel

4

Countries lived in
During her almost 25-year career at Jacobs, Shannon has had a rich and varied journey, starting as a process engineer and evolving into project management, sales, operations and human resources leadership – spanning multiple industries including technology, resources, infrastructure, pharmaceutical and consumer products with assignments in the U.S., Europe, Australia and Canada. Most recently prior to her appointment as Executive Vice President and President of Divergent Solutions, Shannon was Jacobs' Chief Growth Officer and lead for Enterprise Risk Management.
Shannon is an empathic and strategic business leader with a track record of success across business operations and passion for driving cultural and digital transformation and solving complex problems that ultimately helps to make the world smarter, more connected and more sustainable.
As President of Divergent Solutions, Shannon is responsible for delivering creative innovative, next generation cloud, cyber, data and digital solutions across the company to enable our customers and partners globally. She leads our Cyber & Intelligence, Platforms, Technologies & Software Solutions and Technology & Innovative Solutions business units and partners with our Critical Mission and People & Places lines of business to accelerate growth by creating scale in the related skills and business approaches, driving meaningful value for our clients and partners around the globe.
One of the most gratifying parts of her role as a leader, she shares, is promoting people on her team (especially at the VP+ level) as a result of their hard work and contributions. She enjoys and appreciates the unique opportunity to provide a platform for people to shine while performing the work they are passionate about.
Shannon holds a Bachelor of Science degree in Chemical Engineering from the Colorado School of Mines. On weekends, her favorite activities include hiking (although there is not a lot of hiking happening in Dallas), eating great food and napping.
"Divergent Solutions exists to leverage Jacobs' vast domain expertise and cutting-edge technological prowess to deliver differentiated solutions for our clients. Beyond that, however, we want Divergent Solutions to be a much-sought after partner for collaboration and incubation among our Jacobs colleagues, as well as the destination for potential talent looking for game-changing work and a fulfilling career."