Supply Chains: Linking Efficiency with Profitability
Show Contributors: Jilma Jiménez, Paul Thies
On this episode of If/When, Jacobs Vice President and Market Strategist of Global Program Management Jilma Jimenez shares her insights on the factors putting pressure on supply chains today and the strategies that organizations can take to minimize their risks, as well as some examples of emerging technology useful in addressing supply chain challenges in the construction industry.
Listen now.
About our guest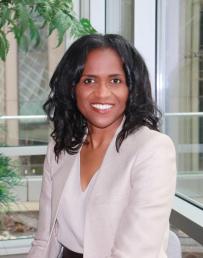 Jilma Jiménez is a visionary, engaging, and inspirational leader with more than 30 years of experience in the management of engineering companies and projects. Her diverse and extensive background encompasses various roles within the engineering consulting field.
Now as Vice President and Market Strategist of Jacobs's Global Program Management team, she applies her wealth of expertise to assess organizational performance and lead initiatives that sustain competitive advantage, enable strategy implementation, and support senior executive decision-making.
In addition to her multifaceted engineering career, Ms. Jiménez is an expert in the realm of infrastructure construction supply chain management having spearheaded supply chain strategies for multibillion-dollar construction programs.
Jilma's strategic thinking and adaptability have been key in navigating the complexities of the construction industry particularly since the emergence of COVID-19 pandemic. Her proactive approach to mitigating risks, leveraging opportunities, and applying strategic escalation pricing techniques sets her apart as a trusted expert.
Jilma's expertise isn't confined to construction programs; she also stays ahead of industry trends, emerging technologies, and innovative contracting models to enhance efficiency and sustainability in the construction supply chain.
You might be interested in...
About If/When
In Jacobs' series of interviews with some of today's leading industry and academic problem solvers, we discuss the Ifs and Whens of disruption — those phenomena with the potential to unsettle the status quo, as well as those now imminent and emerging. This series features a variety of guests, including executives, celebrities, academics, astronauts, doctors, generals, musicians, engineers and scientists, all weighing in on a host of topics, from climate change, to data science, to creativity, to cybersecurity, and a whole lot more. Conversational and engaging, the If/When series from Jacobs seeks to provide a forum for the curious minded to hear from diverse voices on a diversity of subjects.