STEAM Education: Future-Proofing Our Youth
Show Contributors: Kara Connon, Lainie Harber, Samuel Stanford, Paul Thies
The ever-increasing pace and impact of technological change has been the subject of fascination for investors, educators, entrepreneurs, and pundits of varying stripes at least as far back as 1965, when Gordon Moore first postulated his now-famous law. As emerging technology continues to build upon itself, the trajectory of change is likely to continue accelerating, and tomorrow's workforce needs to get a handle now on the critical technical disciplines necessary to thrive in the future. On this episode of If/When, we explored the topic of STEAM education – what it is, why it's important and how to get more of today's students involved in it – with three STEAM education advocates from Jacobs: Kara Connon, STEAM Lead for Europe; Lainie Harber, Communications Project Manager; and Samuel Stanford, Structural Engineer, Jacobs Electronics Team.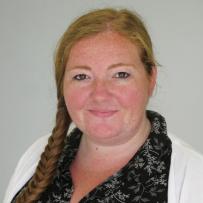 Kara Connon has experience developing and delivering inspirational and interactive educational STEAM programs for pupils of all ages, to raise young people's aspiration and knowledge of future STEAM careers and develop the skills of the future workforce. Kara has successfully engaged with Boards of Directors and Executive Leadership teams to gain their confidence in the development of a strategy that will support them in achieving ambitious KPIs for global STEAM engagement. In November 2020, Kara was appointed Jacobs STEAM Lead for Europe, coordinating over 800 STEAM Ambassadors in the UK alone, with a remit of developing and delivering Jacobs' global STEAM launch and an ambitious STEAM strategy, to maximize the social value and impact Jacobs will have on pupil and community STEAM education throughout the world.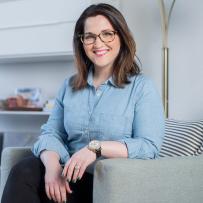 As a communicator, Lainie Harber is passionate about storytelling and building relationships. In her nearly 10 years in communications – starting in public relations, social media and crisis communications eventually transitioning to executive communications and strategy work – she's had the pleasure of helping people and companies reach their communications and marketing goals. Currently, she serves as a Communication Project Manger at Jacobs where she oversees large company projects that support and drive the company strategy forward. Lainie is a Kansas girl and earned her Masters of Journalism and Strategic Communication from the University of Kansas. In her spare time, Lainie likes to travel, cook and have adventures with her husband, Scott, her son, Max and their Australian Shepherd, Marlow.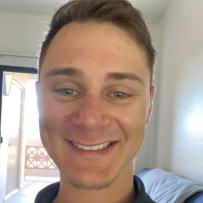 Samuel Stanford is a 24-year-old Physicist and Structural Engineer for the Jacobs Electronics Team, as well as the host of his own STEAM education podcast called Everything STEAM. He is also a STEAM Ambassador for Jacobs and spends his free time educating individuals through social media platforms such as Instagram, TikTok and the Wisdom app. Just recently with the help of a local business partnership, Sam has launched a sustainable clothing line called Ecolite. He writes ecological research blogs such as saving the bees, commercial fishing and much more. These research blogs are directly linked to Ecolite clothing via a QR code. With the drive for a circular fashion approach and the incorporation of green clothing alternatives, he has been able to combine fashion, sustainability and learning, all in one purchase. Throughout his college years, he had developed his teaching abilities through tutoring people in advanced Physics and Mathematical concepts. He was also given the opportunity to conduct material science research while running a fully functional 3D Printing laboratory, and he conducted research into Organic Electrochemical Transistor nanofabrication for a healthcare company. In the future, Sam has aspirations to continue his college career by pursuing a Master's program consisting of Structural Engineering and Mechanics of Materials.