Safe Spaces: Operational Technology Cybersecurity
Show Contributors: Adi Karisik, Paul Thies
No cyberattacks are good, of course, but some are much worse than others. And in the age of the Fourth Industrial Revolution, with increased connectivity and emerging technology, even disconnected network systems can still be confronted with potential cyber risks. And when it comes to critical infrastructure, cyber defenders absolutely have to get it right. On this episode of If/When, we discussed the topic of operational technology, or OT, Cybersecurity with Adi Karisik, Jacobs Global Technology Principal – OT Cyber. Adi shared his insights on the types of threats that OT Cyber defends against, the principles for operating an OT network, the challenges of staying ahead of the bad actors out there and some examples of successful OT cyber projects.
About our guest
Adi Karisik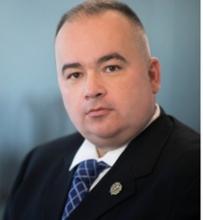 Adi Karisik is a global leader with over 20 years of highly specialized professional experience, one that covers information technology, enterprise IT cyber security, operational technology, management consulting and intelligence consulting as well as providing specialized services in Defense and Intelligence domains. He managed several classified and open programs/portfolios in both U.S. and Europe. During his 14-year tenure with Blue Canopy Group, now part of Jacobs, Adi served as a partner and one of the key leaders in National Security. 
His work experience covers a variety of organizations in the intelligence arena. He has authored several types of training in areas of cross-cultural negotiations, predictive behavior analysis, human terrain reading and survivability. Since 2012, Adi has been involved in big data analytics and has partnered with several U.S. and European companies to provide a product capable of combining big data and machine learning with multiple external data sources, in order to facilitate assistance in the area of complex decision-making modeling. 
You might be interested in...