Airdrops & Analytics: Aeronautic Rock
Show Contributors: Jeff McCoy, Jeff Cusato, Paul Thies
When it comes to aviation-based supply drops, it's not a simple matter of pushing things out of airplanes and hoping they land where you want them. It's a highly advanced and precise science that demands a number of technical and theoretical proficiencies.
On this episode of If/When, we discussed the art and science behind aviation airdrops with Chief Engineer Jeff McCoy and Product Manager Jeff Cusato, both of the Jacobs Software Engineering Center. They walk us through the Jacobs air drop solution, which allows U.S. and allied air forces to execute high precision air drop missions that range from troop insertions, to advanced forces logistics support, to critical humanitarian aid.
About our guests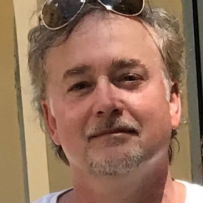 Jeff McCoy is the Chief Engineer for the Jacobs Software Engineering Center (JSEC), located in Hudson, New Hampshire. Jeff joined Jacobs as part of the TYBRIN purchase in 2010. Jeff also currently serves as the Program Manager for the Support Aircraft Agile Effort (SAAE), which employs the SAFe agile process to develop a wide range of Department of Defense advanced software solutions for the Mission Planning Enterprise at Hanscom AFB, Massachusetts. Jeff's background is in engineering, and prior to his time at Jacobs he served as a Systems Engineer at TASC, Lockheed Sanders, BAE Systems and TYBRIN Corporation. Jeff also served as an officer in the U.S. Air Force after studying computer science and graduating with a degree in Mathematics from the University of Illinois in Champaign-Urbana. Jeff also holds a Masters Degree in Meteorology from St. Louis University.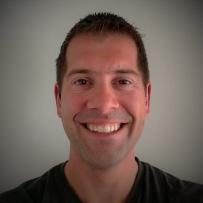 Jeff Cusato has been with Jacobs for over 16 years and currently works as a Product Manager for the Jacobs Software Engineering Center (JSEC). His main focus is in support of Airdrop and Mission Planning tools for the USAF and other armed services. He is a proud jack-of-all-trades who is not only used to wearing many hats but sincerely enjoys it. Jeff has worked on the airdrop suite of tools since 2008, growing Jacobs' expertise in this exciting domain. Jeff has a Bachelors degree in Electrical Engineering from Worcester Polytechnic Institute (WPI) and a Masters degree in Systems Engineering from John Hopkins University.
About Aviation Suite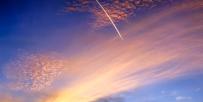 Jacobs is a leading developer of software solutions for defense, aerospace and commercial aviation customers around the globe. As market leaders in the aeronautical and geospatial data, we specialize in solutions for mission planning, navigation, and airdrop planning and execution. Jacobs has deep subject matter expertise in the aeronautical domain and exceptional experience delivering that expertise through software solutions across global military and commercial aviation markets.
The Aviation Suite includes a range of high-precision, mission-focused, and military grade software products enabled by a seamless combination of technical capabilities, software competencies and domain expertise across the full solution lifecycle. From product design and development through solution test, operational integration, and sustainment, our success is built on self-organizing, scaled agile teams that optimize our processes from development to delivery.
You might be interested in...