Meet Patrick King
New York City, New York, U.S.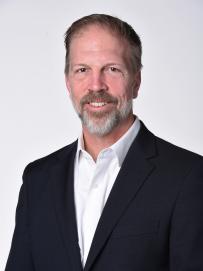 Patrick King has more than 30 years of experience leading transportation infrastructure initiatives in North America, Central and South America, Europe, Asia and the Middle East.
He provides solutions and technology oversight for the company's $2.9 billion transportation portfolio encompassing airports, bridges, highways, marine and port facilities, mass transit and rail. With a deep interest in decarbonizing the transport sector, Patrick also helps coordinate cross-market synergies that support sustainable development and energy transition.  
"I am privileged to serve as Jacobs' Transportation Market Director, working with an outstanding team to continue to develop the critical infrastructure needed to enable the movement of goods and people around the globe - in increasingly resilient, sustainable and decarbonized ways."
As the Global Market Director for the industry's No. 2 ranked Transportation business, Patrick leads Jacobs' global transportation team providing end-to-end solutions that help our clients move people, goods, and freight over land, through the air, across the sea, underground, and even through mountains. 
Patrick's professional experience in the consulting and engineering industry includes a  focus on marketing, sales and operations related to the transportation infrastructure market. He started his career inspecting and rehabilitating marine structures - and eventually managed the Engineering-Divers group at HPA for 10 yrs. For the past 20 years, through a series of acquisitions (HPA, Halcrow, CH2M HILL to Jacobs), he's had the opportunity to serve in a broad array of leadership positions including project management, strategy and business development, regional leadership, division management and executive management. 
Get to know Patrick
1.6

K+

commercial underwater inspection dives made in the first 10 years of his career

33

resilience and climate adaptation projects delivered

47

countries visited to provide transportation-related solutions

1

mile of road Patrick is helping electrify in the United States' first dynamic inductive charging pilot for electric vehicles