Thought Leadership
Jul 21, 2022
Open Workplace Discussions: Civility in the Face of Hot Topics
A message from Taggart Hansen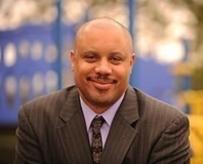 The following message was written by Taggart Hansen and shared internally:
At Jacobs, we are fortunate to have a workforce that reflects a wide variety of cultures, backgrounds and experiences, and fundamental to our success as a company is our ability to harness the power of unique voices and perspectives in the workplace.  We foster our diverse culture by remaining true to our purpose and values, and by treating one another with dignity and respect.
There are times when adhering to these principles are tested by what's going on in the world around us, and often complicated by the different political or personal viewpoints we may have on myriad issues facing us today.  We live – fortunately or unfortunately – in a 24-hours a day, 7-days a week "Breaking News" cycle, where every headline screams at us the shock and outrage we are expected to feel.  Whether based in fact, innuendo or sheer speculation, everything is reported on social media, and unchecked commentary abounds.  It's almost inevitable that hot topic events going on outside our office walls and project locations can easily find their way into workplace conversations and dialogue, putting at risk our ability to be civil with and around one another.
As long as conversations do not cross the line and violate the expectations in our Jacobs Code of Conduct or other policies, we do not prohibit discussions about world events, politics and other hot topics in the workplace.  What we do ask is that each of us use strong personal and professional judgement while discussing these topics at work, that we keep respect and dignity for all individuals at the forefront, and that we always lead with empathy.  Not only is it the proper thing to do, but it also is an important personal characteristic for our current and future people leaders who must daily demonstrate an ability to lead, encourage, inspire and support our people in order to draw out the best in each of them.  Discussions in which we broadcast in an open office environment our own, very personal and deep-felt views may, in fact, have the opposite effect in the workplace and therefore may negatively impact our leadership shadow.
I do believe there is room for discussions of hot topics to occur – for example as part of Courageous Conversations where it is understood by all participating that the conversations will be emotional and challenging.  But beyond these types of defined circumstances, my general approach to difficult and complex social or political topics in the workplace is that I try not to engage in them as casual conversation.  I do this, in part, because over the years I have seen far too many instances where those conversations devolve into individuals feeling demeaned or offended, even when the discussion itself does not necessarily violate our Code of Conduct or policies.  And, I have found this to be true regardless of who instigates the discussion. When all is said and done, it seems that more often than not when a controversial topic is discussed in the open work environment someone will feel alienated (perhaps someone not even a party to the conversation), which is contrary to the inclusive environment that we want to maintain. 
While I am by no means perfect, I work hard as a people leader to not initiate these discussions in the first instance, to encourage my team members to be respectful of one another's different life experiences and perspectives that are revealed in our conversations, and to quickly step in to diffuse any situation if it becomes counterproductive to a positive team environment and workplace culture.
Inclusion in the workplace is broad based: it is not the acceptance of one viewpoint, background, perspective, culture or characteristic to the exclusion of others.  It's quite the opposite … it's recognizing that differences from oneself are just as valid and should be valued as an opportunity to learn and expand one's own experiences.  We don't always have to agree, but we should always approach others with compassion, professionalism and a desire to understand.  I encourage all of us to be mindful of the conversations we are having in the workplace, and to work together to ensure we are always being civil with one another so that we are fostering a work environment that is welcoming and inclusive, in all respects.
Thank you for your continued efforts in making Jacobs a great place to work.
Taggart Hansen
SVP, Chief Compliance Officer and Deputy General Counsel