Jacobs Renews Longstanding O&M Partnership with New Mexico Community, Adds Substantial New Business in 2021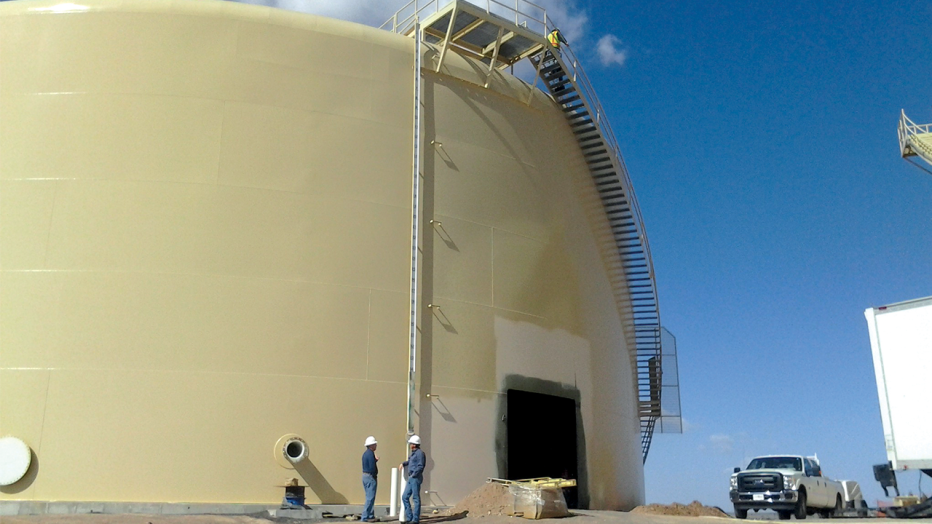 Rio Rancho, New Mexico's City Council has approved the renewal of a contract with Jacobs for operations and maintenance of its water and wastewater utility systems.
The 5-year, $43 million agreement includes provisions for innovative data management and operations technology applications, improvements to the facilities, an annual innovation summit and real-time performance data sharing with the City.
We've managed Rio Rancho's water and wastewater systems since 2002. A staff of certified operators, technicians and support personnel operates Rio Rancho's facilities. These include three wastewater treatment plants ranging in treatment capacity from 600,000 gallons per day to 6 million gallons per day (mgd), an advanced water treatment facility and the City's water treatment and distribution system, which serves the more than 100,000 residents and businesses of one of New Mexico's fastest growing cities.
 "We're excited about renewing our long-term partnership with the City of Rio Rancho," says Jacobs Global Vice President of Operations Management and Facilities Services Steve Meininger. "The City's progressive leadership combined with Jacobs' innovation and drive for continuous improvement is a perfect fit. We're fortunate to be able to bring some of our latest innovative technologies and approaches to the project and we're thrilled to be working for the benefit of the City's residents and the environment."
By implementing the Jacobs ionCity data tool onsite as the hub for project information systems, the Rio Rancho team is creating a "dashboard" for managing and acting upon essential data and information. The ionCity tool unifies maintenance databases, control systems and management software to facilitate planning, performance tracking, regulatory reporting and asset management. Additional digital-management and data-handling enhancements, including handheld computers for process management and task planning, also are being applied at Rio Rancho.
City of Rio Rancho Councilor Jim Owen adds, "(Jacobs) has done a really remarkable job over time dealing with a lot of significant changes that have come with the change in technology, reinjection technology, and the idea of dealing with contaminants."
More new partnerships signal successful year of service
Rio Rancho caps a successful first half of 2021 for our Operations Management and Facilities Services group. Jacobs won nearly $600 million in new and renewed operations and maintenance (O&M) and facilities management services partnerships including the following:
Cutter Lateral Reach 21 Water Treatment Plant (CLWTP), New Mexico - This facility was funded and built as part of the $1.5 billion Navajo-Gallup Water Supply Project (NGWSP). The NGWSP is the cornerstone of the Navajo Nation's San Juan River in the New Mexico Water Rights Settlement Agreement. The CLWTP is a state-of-the-art water treatment plant capable of producing 3.5 mgd of potable water. The facility serves communities in the Navajo and Jicarilla Apache nations, many of whom previously relied on delivered water, or had no water service.
Safford, Arizona – By offering greater service value, an advanced maintenance program, staff training and local/regional operations support, Jacobs initiated a partnership with Safford for operating the city's 2-mgd municipal wastewater treatment facility under a 5-year contract.
Bixby, Oklahoma – Jacobs will work under a 10-year agreement to operate and maintain the 5-million-gallon-per-day Bixby Water Reclamation Facility and 18 lift stations. The sequencing batch reactor (SBR) wastewater plant is under construction, with a completion date of early 2022. We'll assist the City of Bixby with inspection support during the construction phase, as well as startup and commissioning before assuming responsibility for operations and maintenance of the facilities.
Central States Water Resources/Great River Utility Operating Company, Mississippi – Jacobs will operate and maintain more than 44 water and wastewater utility systems located throughout Mississippi. We began working with Great River Utility Operating Company in June, and we have joined forces with Central States Water Resources to optimize, upgrade and improve customer service and utility performance across the state.