Episode 7: Live from World Climate Summit
Show Contributors: Dr. Jennifer Lenhart, Zoe Haseman, Jens Nielsen
Coming to you live from the World Climate Summit in Glasgow, we'll be bringing you the key highlights from the event and chatting with some of the world's most influential green leaders. Join us as we explore the latest partnerships, policies, innovations and investments that are driving action on climate change.  
Jennifer Lenhart, PhD
Global Cities Lead, WWF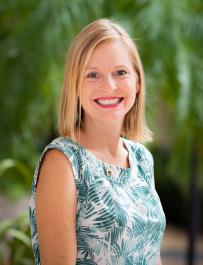 Jennifer Lenhart is WWF's Global Cities Lead, convening a program which has engaged over 700 cities in 50 countries, namely via the One Planet City Challenge. She holds a PhD in urban climate governance from Wageningen University, an Erasmus Mundus MSc in Environmental Science, Policy and Management (MESPOM) from Lund University and Central European University, and has over 15 years' experience addressing urban environmental challenges via holistic approaches. She previously worked at UN-Habitat in Nairobi, Kenya, the City of Malmö, Sweden, an urban sustainability consultancy in Seattle, USA, and hosts a blog, the Urban Observer, recognized by the Guardian Cities. She recently moved back to Stockholm from Santiago de Chile.
"We need all hands on deck to halve emissions in less than 10 years, and our cities provide excellent arenas to collaborate, innovate, pilot and scale up solutions with multiple co-benefits for people, climate and nature."
We hope you enjoyed the podcast. If you have any questions or would like to reach us or our guests, we would love to hear from you. Find out more about COP26 and get in touch with us here.
Join us on our final episode COP26 and the Path Ahead, sparking real conversations with the intention to Collaborate. Act. Commit. to real change.