Episode 5: Net Zero Cities, Singapore
Show Contributors: Lauren Sorkin, Zoe Haseman, Jens Nielsen
Within the next 30 years, it's estimated that close to 70% of the global population will be living in urban areas. As this transition starts to place greater demand on critical infrastructure and resources, how can cities achieve sustainable growth and reach net zero emissions?  
In this episode, we discuss the challenges in decarbonizing cities and how the city-state of Singapore is addressing this challenge head on through its "Green Plan" – a set of initiatives to advance progress on key sustainable development targets related to their energy, buildings, transport, food, waste and water industries.  We'll also explore the role of green finance in accelerating decarbonization and sustainability agenda in both Singapore and across Asia.
Lauren Sorkin
Executive Director, Resilient Cities Network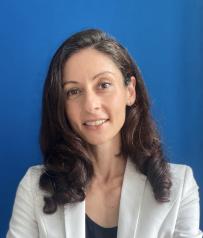 As Executive Director of the Resilient Cities Network, Lauren Sorkin leads global efforts to strengthen the ability of 96 cities in over 40 countries to deal with complex challenges. Lauren serves as an advisor and spokesperson on urban resilience, women's leadership sustainable finance, climate risk, and urbanization trends. She is on the Advisory Board of Food Tank, the Singapore Sustainability Summit, Natural Capital and Smart Cities World Editorial Advisory Board. While at the Asian Development Bank, Lauren led the Bank's first climate change investment plan, before mainstreaming climate risks and opportunities for Vietnam's US$7 billion portfolio. At USAID, she implemented clean energy, climate change and conservation projects in Asia, Africa and South America.
"Transitioning to net zero emissions must be viewed as an opportunity to catapult real change. It is a unifying agenda. It includes quantifiable targets that can motivate industry, financial markets, and city residents alike. Shifting economies - investments, labor markets, and consumer choices toward the delivery of net zero lays the foundation for incredible innovation, discussions around the future of work and lifestyle preferences, while at the same time allowing for the advancement of more equitable, inclusive systems that benefit all of us."
We hope you enjoyed the podcast. If you have any questions or would like to reach us or our guests, we would love to hear from you. Find out more about COP26 and get in touch with us here.
Join us on our next episode as we head to Dubai to discuss sustainability, sparking real conversations with the intention to Collaborate. Act. Commit. to real change.