Episode 2: Green Transportation, North America
Show Contributors: Nick Albanese, Beth Osborne, Zoe Haseman, Jens Nielsen
With a heavy focus on car-based mobility, America's transport network is one of the largest sources of greenhouse gas emissions in the country. But the return to the Paris Agreement by the Biden Administration and the strong commitments to net zero emissions by many companies in America's transport industry has marked an important turning point for the country.  As America's transport system begins its transition, we're also presented with a window of opportunity to plan a more equitable network to support a healthier, fairer, and more resilient future.  
In this episode, we'll explore some of the challenges surrounding America's green transportation transition, how innovative solutions could expand electric mobility options, and how placing social value at the heart of infrastructure planning will be key to creating a successful network. 
Nick Albanese
Head of Intelligent Mobility, Bloomberg New Energy Finance (NEF)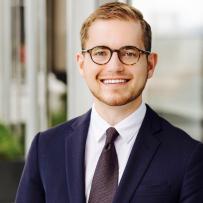 Nick Albanese leads BloombergNEF's global Intelligent Mobility team, which produces research, data and forecasts on shared mobility services and autonomous vehicles. Based in Washington D.C., Nick advises the world's leading automakers, energy companies, governments and financial players on the policies, technologies, corporate strategies and economic factors shaping the future of e-mobility. He is also a lead author of BNEF's annual "Long-Term Electric Vehicle Outlook". Nick holds a B.S. from Georgetown University's School of Foreign Service and a M.A. from Columbia University's School of International and Public Affairs.
"Despite the rapid rise in Electric Vehicles (EV) sales, major auto markets are not on track to achieve net-zero road transport emissions by 2050. Urgent policy action is needed."
Beth Osborne
Director, Transportation for America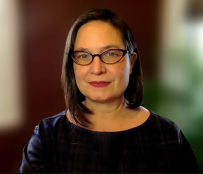 Beth Osborne is the Director of Transportation for America, a national nonprofit seeking a transportation system that safely, affordably and conveniently connects people of all means and ability to jobs, services, and opportunity through multiple modes of travel. She was previously at the U.S. Department of Transportation, where she served as the Acting Assistant Secretary for Transportation Policy, managing the TIGER Discretionary Grant program, the Secretary's livability initiative, and the development of policy proposals for the department. Before joining DOT, Beth worked for Sen. Tom Carper (DE) as an advisor for transportation, trade and labor policy, as the policy director for Smart Growth America and as legislative director for environmental policy at the Southern Governors' Association. She began her career in Washington, DC, in the House of Representatives working as a legislative assistant for Rep. Ron Klink (PA-04) and as legislative director for Rep. Brian Baird (WA-03).
"Infrastructure as a term, because of its lack of definition, makes everyone feel included even when most everyone is being excluded. Those seeking to fund efforts to reduce GHG emissions from transportation hear that possibility in the word infrastructure, while what we are actually funding are the projects that have always and will continue to increase those emissions."
We hope you enjoyed the podcast. If you have any questions or would like to reach us or our guests, we would love to hear from you. Find out more about COP26 and get in touch with us here.
Join us on our next episode as we travel to Asia Pacific to discuss Energy Transition, sparking real conversations with the intention to Collaborate. Act. Commit. to real change.