Turbulence Ahead: Leading Amidst Uncertainty
Show Contributors: Lt. (Ret.) Heather "Lucky" Penney, Lt. Gen. (Ret.) Bruce T. Crawford, Paul Thies
When disruptive moments arrive in life, it's usually not the time to sit down and try to figure out what to do. You need to get in the habit of being ready to handle the extraordinary before the extraordinary happens to you, and few people understand this better than the men and women in the armed services. On this episode of If/When, we discuss leadership, fortitude and teamwork in the face of uncertainty with Lt. Heather "Lucky" Penney, a senior fellow at the Mitchel Institute of Aerospace Studies, and Lt. General Bruce Crawford, senior vice president, chief of innovation and director of Jacobs' Global Digital Center of Excellence.
Lt. (Ret.) Heather "Lucky" Penney
Defense Policy Expert, Mitchell Institute for Aerospace Studies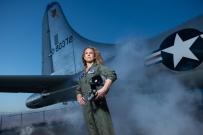 Most widely recognized for her service on September 11, Lt. (Retired) Heather "Lucky" Penney was part of the pioneering first wave of women who entered fighters directly from pilot training. Lucky was the first and only woman in the 121st Fighter Squadron during her time flying the F-16, conducting combat air patrols over Washington DC and deploying to combat twice. She was airborne the first night of initial combat for Operation Iraqi Freedom, tasked as a night-time SCUD Hunter in the western deserts of Iraq and also supporting Special Operations Forces. Heather is a Senior Resident Fellow at the Mitchell Institute for Aerospace Studies, where she conducts extensive research on cutting-edge defense policy with a focus on the leveraging the critical advantage that only aerospace power affords. She is a recognized expert on defense policy areas such as the defense industrial base, autonomous systems, force structure, acquisition reform, and future operational concepts. She earned her B.A. and M.A. in American Studies from Purdue University. Prior to joining the Mitchell Institute, Heather was a Director of various Air Force programs for Lockheed Martin, specializing in capture management, government relations, and strategic business development. Her portfolio included the F-22, the F-16, F-35 training, and the Air Force's Advanced Pilot Training competition to replace the T-38.
Lt. Gen. (Ret.) Bruce T. Crawford
Vice President, Chief of Innovation & Director, Global Digital Center of Excellence, Jacobs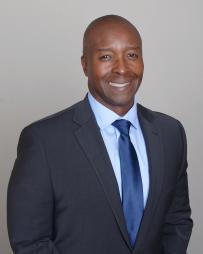 Lieutenant General (Retired) Bruce T. Crawford is an inspired, thought leader of character with over thirty-five years of leadership, executive management, national security, enterprise information technology (IT) and cybersecurity experience. Retiring from the U.S. Army as its Chief Information Officer and three-star general after 34 years of service, Crawford joined global solutions provider Jacobs, where he now serves as the company's Chief of Innovation, Chair of the Digital Advisory Group and Director of the Global Digital Center of Excellence. Crawford leads the company's global digital transformation initiative and promulgation of innovation as a core element of the Jacobs culture and growth strategy. Among the honors he has accumulated throughout his career, Crawford has been awarded the Distinguished Service Medal and the Bronze Star Medal, and he has been named the 2020 Black Engineer Of The Year. Crawford sits on the Board of Directors for Avalara Inc., The George C. Marshall International Center and The Armed Forces Communications Electronics Association's Executive Committee.