Technology Alliance: Creating accelerated search through integrations
Show Contributors: Shep Bostin, Douglas Wolfe, Paul Thies
When it comes to cyber-based threats, few things are as critical to safety and success as the element of time. With the proliferation of bad actors, malicious activity and the exponential growth of technology, it is imperative that to survive, you need to be able to identify and respond to a cyber threat very, very quickly. Sometimes it's not enough to go it alone. You need strategic alliances to develop innovative solutions to stay a step ahead of the dangers around you. On this episode of If/When we explored the topic of technological alliances with Shep Bostin, Enterprise Architect for Hewlett Packard Enterprise (HPE), and Doug Wolfe, Vice President and General Manager for Jacobs.
Click here to learn more about the partnership discussed on this episode.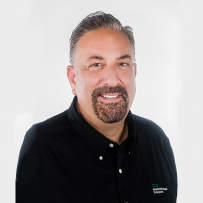 Shep Bostin is an Enterprise Architect for Hewlett Packard Enterprise (HPE) working with Systems Integrators focused on the public sector. As an Enterprise Architect, Shep is responsible for designing technology solutions that support and align with customers' organizational missions, technology strategies, and IT processes. He has more than 30 years of IT experience in systems engineering, product management and marketing, and technical pre-sales for hardware and software manufacturers. Shep holds a Bachelor of Science degree, with honors, in Information and Decision Systems from Carnegie Mellon University and is a graduate of Phillips Academy at Andover.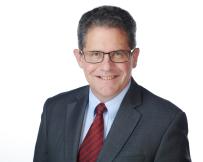 Doug Wolfe is currently a Vice President and General Manager for Jacobs. He served as the CEO of BlackLynx from March 2018 until November 2021 when Jacobs acquired BlackLynx.  BlackLynx is an industry leader in delivering high performance computing and cloud infrastructure services to the government, and Wolfe is continuing to enhance and deliver mission-critical capabilities in his new position. A recognized federal government leader, Doug Wolfe served 33 years with the CIA, his last position being Deputy Director of the Science and Technology Directorate. He retired from federal service in December 2017. Wolfe served as Chief Information Officer (CIO) at the CIA from 2013 to 2016, in charge of Agency Information Technology (IT) vision and strategic direction, along with advising the Intelligence Community (IC).
Throughout his career, Wolfe held multiple CIA positions, among them were Deputy Director for Acquisition, Technology, and Facilities at the Office of the Director of National Intelligence (ODNI); Deputy Director of the Office of Global Access (OGA), and program manager overseeing the end-to-end system acquisition of an innovative new source and method for the Intelligence Community. Wolfe holds a bachelor's degree in mechanical engineering from the University of Southern California, and a master's degree in system engineering from Virginia Tech.