Precision Medicine: Tailor-made Treatment
Show Contributors: Dr. David Fajgenbaum, Francesca McBride, Paul Thies
On this episode of If/When, we discussed the topic of precision medicine with Dr. David Fajgenbaum, Assistant Professor of Medicine, Translational Medicine & Human Genetics, University of Pennsylvania and author of the book, Chasing My Cure: A Doctor's Race to Turn Hope Into Action, and Francesa McBride, Director, Regulatory Compliance at Jacobs.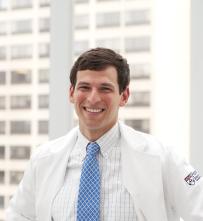 David Fajgenbaum, MD, MBA, MSc, is a groundbreaking physician-scientist, disease hunter, speaker, and national bestselling author of Chasing My Cure: A Doctor's Race to Turn Hope Into Action, which has been translated into five languages, named one of the "Best Non-Fiction Books of 2019," and profiled by Good Morning America, CNN, and BBC News, among others. Now, he is leading the effort to find treatments for Castleman disease, COVID-19, and other diseases as co-Founder & President of the CDCN and the Director of the Center for Cytokine Storm Treatment & Laboratory (CSTL) at the University of Pennsylvania. One of the youngest individuals ever appointed to the faculty at Penn Medicine and the top 1 percent youngest grant awardees of a leading NIH grant (R01), David Fajgenbaum has been profiled in a cover story by The New York Times, recognized on the Forbes 30 Under 30 list, as a top healthcare leader by Becker's Hospital Review, the Global Genes RARE Champion of Hope: Science awardee, and one of three recipients of a 2016 Atlas Award from the World Affairs Council of Philadelphia. He has published scientific papers in high-impact journals such as the New England Journal of Medicine, The Lancet, and the Journal of Clinical Investigation, including a paper selected as one of the top innovations in science and medicine by STAT News in 2020. Before co-founding the CDCN, David co-founded and led the Actively Moving Forward Support Network, a non-profit organization dedicated to supporting grieving college students.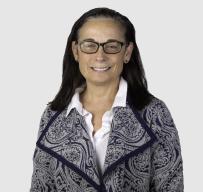 Francesca McBride has over 30 years of experience in Pharmabio. She has provided Regulatory Compliance and Validation expertise to clients seeking facility and product licensing or accreditation by regulatory agencies, including the FDA, USDA, and the NIH/CDC in the United States; and the EMEA, ANVISA, MHLW, TGA, NMPA, CDSCO, WHO, PICS internationally. As an integral part of the Jacobs EPCMV teams, Ms. McBride has provided cGMP compliance direction to Jacobs' clients and the project teams in the clarification and understanding in the application of international GMP requirements supporting facility design and the project planning/scheduling of the integration of construction, ASTM E2500 for commissioning and validation activities to support the project schedule and obtain regulatory approval. From August, 1993 to January, 1995, Ms. McBride was assigned to the Jacobs Engineering European Region as Manager, Regulatory Compliance. She was responsible for the start-up of the Regulatory Compliance and Validation departments in this region. From August, 2001 to August, 2003, Ms. McBride was assigned to the Wyeth BioPharma Project in Ireland as Validation Program Manager as part of Wyeth's Integrated Commissioning and Validation (ICV) team. From October, 2009 to April 2010, Ms. McBride was assigned as a senior regulatory and validation specialist in India to support the start-up of a vaccine manufacturing facility.