Miracles and Memories: The baby from Auschwitz
Show Contributors: Leslie Rosenthal, Paul Thies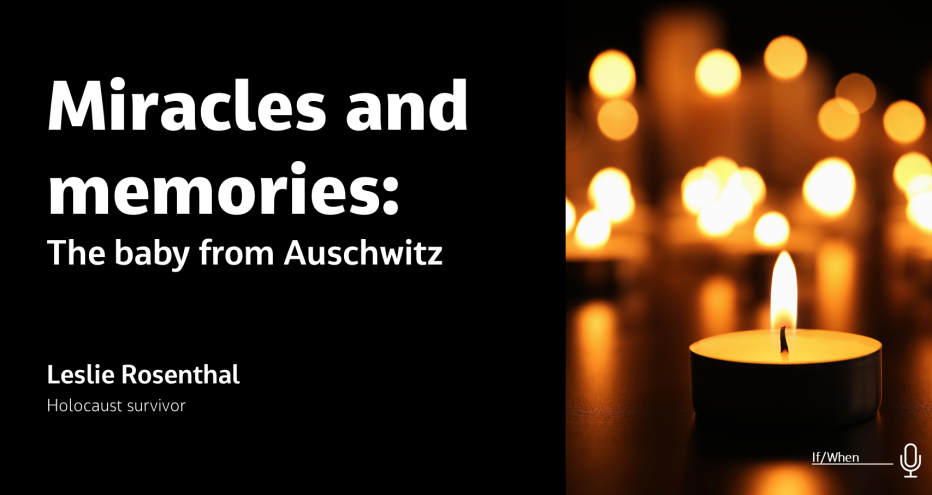 In 2005, the United Nations designated January 27 as International Holocaust Remembrance Day, with the stated goal to "mobilize civil society for Holocaust remembrance and education, in order to help to prevent future acts of genocide." The date was selected as the day when Auschwitz ceased operations as World War II drew to a close. In honor of this, we wanted to produce a special edition of the If/When podcast. On this episode, it was a very special privilege to sit down with Leslie Rosenthal of Toronto, Canada. During World War II, Leslie's mother Miriam was pregnant with him during her internment at Auschwitz in late 1944. By a miracle, she and her unborn son escaped being selected for death. Miriam was then transferred to one of Dachau's subcamps, where Leslie was born at the end of February 1945. By a series of miraculous events, both Miriam and her infant son survived the war and were reunited with their husband and father, Bela.
About our guest
To learn more about the United Nations Outreach Programme on the Holocaust, click here. Read more about Leslie Rosenthal's story from this article from Canada's National Post (originally published August 25, 2012), as well as this story about Miriam Rosenthal from the February 22, 2018 edition of The Globe and Mail. You may also find additional information from this blog. 
You might be interested in...