Military career transitioning: Forward march
Show Contributors: Isaac Barnes, Cleophus Thomas, Paul Thies
Members of the armed forces are used to contending with stressful situations. However, making the move from deployment to employment as a civilian professional brings with it a different set of challenges. In this episode of If/When we discuss how service members can successfully embark on the next phase of their careers with Isaac Barnes, President of Eminent Future, and Cleophus Thomas, Vice President & Director of Operation for Jacobs' Global Digital Center of Excellence.
Isaac Barnes
President, Eminent Future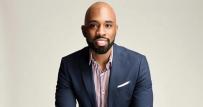 As the President of Eminent Future, a digital product and innovation company focused on creating societal change, Isaac Barnes has won federal contracts valued at over $13B with the Pentagon, White House, and Department of State. In his career, he developed multiple large-scale federal websites for the Pentagon and won multiple industry awards. Isaac worked under both the Obama and Trump presidential administrations and led development teams that produced exceptional applications that were and still are used by White House staff members to date. Isaac has dedicated his life to serving others, whether it be through leadership or entrepreneurship. He served honorably in the Marine Corps before helping a Vietnam Vet grow his defense contracting company from $3-17 MM in revenue. As an entrepreneur himself, Isaac designs growth opportunities both internally within organizations but also externally between them by bridging gaps. Isaac is also the co-creator of xMooney, one of the first and fastest growing Black/Brown-owned crypto-currency tokens in the world. He has worked with many organizations, including Amazon and the Consumer Technology Association, to promote Northern Virginia as an attractive place for technology companies looking to set up shop in the region's emerging tech economy. As an ambassador for Crystal City, his work helped Amazon raise $40 million, so they could build their HQ2 there.
Cleo Thomas
Vice President & Director of Operation, Global Digital Center of Excellence, Jacobs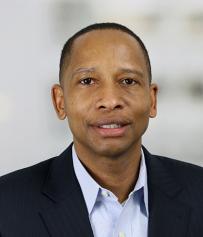 Cleo Thomas is a Vice President and Director of Operation for Jacobs' Global Digital Center of Excellence. He manages operational priorities to ensure the successful integration of innovations in support of Jacobs' global mission. Before joining Jacobs, Cleo spent 2 1/2 years as a Senior Manager for the Defense and National Security (DNS) market segment at Ernst and Young (EY).  He led the Cyber team and managed a multi-million-dollar pipeline. Cleo served for 25 years in the United States Army and retired with the rank of Colonel. He served as a Communications Officer, focusing primarily on Cybersecurity. Cleo's experience included leading and managing several cyber defense and Information Technology organizations at the highest level of the Department of Defense and the White House. As the Chief Information Officer/Commander of the White House Communications Agency, Cleo provided communications support to the President of the United States and the White House Staff. Cleo's team defended global networks in support of the President, Vice President, National Security Staff, Secret Service, and Senior Executive Staff resulting in zero cyber intrusions and zero loss of Presidential data.  He received a Bachelor of Science Degree from Tuskegee University, majoring in Electrical Engineering. Cleo was also an ROTC Distinguished Military Graduate and assigned as a Regular Army Officer in the Signal Corps.  He received a master's degree in Administrative Management from Central Michigan University in 2003. In 2013, he was awarded a Master's of National Strategy Degree with a concentration in Cyber Security from the National Defense University, Dwight D. Eisenhower School of National Security and Resource Strategy (DOD WAR College), Fort McNair, Washington, DC.