Living Buildings: Data, Safety and Maintenance
Show Contributors: Leighton Cardwell, Liza-Jane Sapsford, Paul Thies
In the realm of building management, safety of tenants is of paramount importance. This has led to robust regulatory requirements to ensure that facilities, especially older facilities, are properly maintenanced and that complete digital records of upkeep are accessible.
Through the advent of digital technology in this space, it has given rise to the concept of structures as "living buildings", with building managers now able to track wear and tear with a much greater degree of visibility and even anticipate potential structural problems before they occur.
On this episode of If/When we unpacked the topic of data-enabled building management with Jacobs Sector Growth Director - Cities and Places, Europe Leighton Cardwell and Jacobs Technical Director - Digital Products Liza-Jane Sapsford.
Listen to the episode now. 
About our guests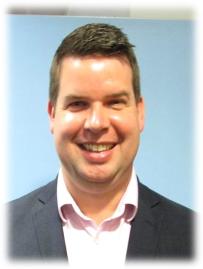 Leighton Cardwell is Jacobs' Sector Growth Director for Cites and Places in Europe. He is responsible for the strategic evolution and growth of the Cities and Places offer at Jacobs, with a focus on evidence-led, place-based approaches to the built environment, integrated city and regional development, and future trends in the industry. With a passion for outcome-focused delivery and for bringing together global best practice for the benefit of all, Leighton is at the forefront of Jacobs' approach to inspiring, enabling and creating the great places and lasting legacies that our communities, clients and people are proud of.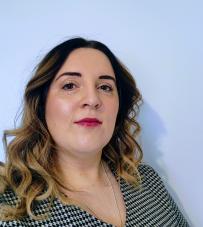 Liza-Jane Sapsford is a Project Manager with more than 10 years and a designated project executive with over two years of experience working predominantly in the Facilities Management field for clients across numerous sectors to include healthcare, banking & investment, local authority and government. Her areas of expertise are mainly in project management, operational sales and strategy, product sales, customer service management and delivering best practice to customers. Her career has developed from working in delivery to leading the Track Record Facilities team in the U.K.  She states that her passion is to continue to drive customer excellence and innovation within the facilities and building management sector to enable Jacobs' clients to be leaner, have better access to their data and put the control back into their hands.
About Track Record Facilities

Track Record Facilities is a web-based compliance management platform which enables our clients to deliver full compliance and condition assessment with evidence audit trails, all at lower cost and risk.
For almost two decades, teams have trusted Track Record software to reinvent the way they collaborate and approach data management. Continously evolving alongside the needs of our clients, Track Record Facilities provides a highly secure, reliable and configurable solution to enable teams to digitize their workflows on one centralized and streamlined platform.
You also have the option to include the services of our dedicated team of building compliance specialists at Jacobs, who can help you to collect, manage, track and understand your data for more strategic decision making.
You might be interested in...