Intelligent Asset Management: Now That's Smart
Show Contributors: Graceson Scariah, Abhishek Singh, Paul Thies
On this episode of If/When, we explore data-driven intelligent asset management with CNS&A Asset Lifecycle Management Lead at Airservices Australia Graceson Scariah and Jacobs Director of Technology Convergence Abhishek Singh. During the discussion, they shared their thoughts on some of the top benefits that intelligent asset management can provide, as well as methods that organizations should consider when trying to deploy intelligent asset management in their operations.
About our guests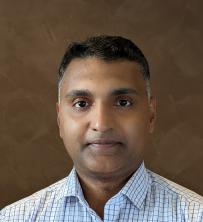 Graceson Scariah, CNS&A Asset Lifecycle Management Lead at Airservices Australia, has over 15 years of experience working in the aviation sector delivering critical services to the industry. Graceson is currently leading the asset planning practice at Airservices with a focus on transformation of the Communication, Navigation, Surveillance and Aviation Firefighting capability.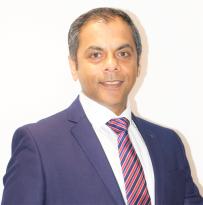 Abhishek Singh brings over 25 years' experience of leading technology-enabled transformation programs in asset-intensive organizations that operate in a highly regulated and safety critical environment. Abhishek currently leads the Technology Convergence practice at Jacobs in Australia, enabling critical infrastructure clients to leverage emerging technologies to deliver improved sustainability, safety and efficiency outcomes. In his leadership roles with defense, aviation and consulting organizations, Abhishek has a track record of building organizational capability and realigning management of assets to service delivery outcomes and future-proof operations. Abhishek is a strong advocate of inclusion and diversity and has contributed immensely to shaping the culture of the organizations he has worked for. He also serves on the Board of 'Engineers Without Boards Australia' and is the Vice-Chair of Engineers Australia's College of Leadership and Management Committee (Queensland).