High Tide: How Global Cities Can Adapt to Sea Level Rise
Show Contributors: Abby Crisostomo, Natalie Mclldowie, Paul Thies
According to a report published by National Geographic earlier this year, sea levels are expected to rise one foot by 2050, due to the effects of ocean heating, climate change and carbon emissions. This is especially problematic for coastal areas, which simultaneously are seeing an increase in their population densities. Add in the difficulty of aging infrastructure in many geographies, and you have a real recipe for disruption. On this episode of If/When we discuss the topic of sea level rise with Abby Crisostomo, Thames Estuary 2100 – Project Director, and Natalie McIldowie, Jacobs Environment Agency Client Account Manager. We talked about the efforts that London is undertaking via the Thames Estuary 2100 Plan to address sea level rise and what actions that industry and coastal cities might consider adopting to counter this burgeoning environmental challenge.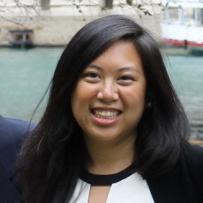 Abby Crisostomo is the Project Director for Thames Estuary 2100, the 100-year Plan setting out how the Environment Agency and its partners can work together to manage tidal flood risk in the Thames Estuary, adapt to a changing climate and plan for the future of our riverside. Prior to this, she led on climate adaptation, green infrastructure, water, flood risk and heat risk planning and policy for the Greater London Authority; led on sustainable design and construction for London Olympic Park transformation projects and other developments at KLH Sustainability; worked on water, community development and governance policy and planning in the Chicago region for the Metropolitan Planning Council; and worked on water policy and advocacy for the Alliance for the Great Lakes. Abby also chairs CIWEM's SuDS and Water Reuse Policy Leadership Group. She is the former Vice-Chair of the International Water Association's Public and Customer Communications Specialist Group and was a member of the first round of Chicago Next Generation Environmental Leaders.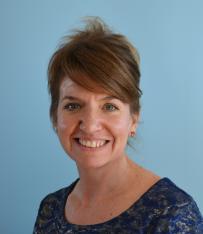 Natalie Mcildowie has enjoyed a diverse, agile career with Jacobs in the UK. She currently serves as the client account manager for the Environment Agency, one of Jacobs' biggest clients and longest-running relationships. Natalie has led the delivery of many different environmental projects ranging from land remediation to flood protection. Her leadership style reflects her interest in people, client relationships and making good things happen for the environment. She is particularly enthusiastic about improving inclusion and diversity in the workplace, serving as an ambassador to employee networks, a sponsor to quiet people with potential for big impact and a mentor to women who are thriving in their careers alongside raising a family. Natalie makes the most of being an American expatriate living in England for 18 years, enjoying British campsites and seeing many music legends live in concert - and she's reminded almost daily that she hasn't lost her accent.