Getting there: Data and transportation safety
Show Contributors: Sean Co, Michael Brown, Paul Thies
On this episode of If/When we discussed advancements in data science as deployed on behalf of transportation safety.
Our guests are Director of Special Projects and Services at StreetLight Sean Co and Michael Brown, data & technology director at Jacobs. They recently collaborated as part of a team that successfully brought to market a transportation data solution for one of the largest metropolitan planning organizations in the U.S. In this episode, they shared insights from that experience, as well as their thoughts on how organizations can integrate data solutions into their workflows, and what they see as the path forward for the future transportation data landscape.
About our guests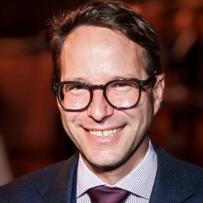 Michael Brown is the Data & Technology Director at Jacobs where he provides strategy and oversite to how Jacobs leverages data and analytics on its projects, solutions and services. Michael has built a large community of practice within Jacobs focused on advancing machine learning, data science and data engineering in Jacobs' work and embedding it into all Jacobs' offerings. Michael works with innovation teams and strategic initiatives to help teams identify how to leverage advanced analytics within their solutions and has developed and launched multiple digital products within Jacobs, most recently Jacobs Hive, a data integration and insights platform for the transportation market. Michael's passion for innovation and advanced analytics has him constantly seeing new challenges and opportunities where he can bring creative, strategic thinking that is backed by technical excellence to disrupt the market status quo and create new channels for value with Jacobs' clients.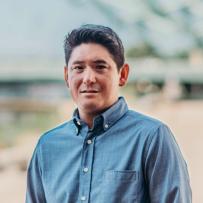 Sean Co is the Director of Special Projects and Services at StreetLight where he manages custom projects using StreetLight's Big Data analytics to provide insights on transportation metrics for clients. Sean built the Professional Services unit and expanded the team capabilities to deliver lean product launches and to offer services for customer support escalations. Sean works cross functionally with all the teams in StreetLight and has leveraged work the from the data science and product marketing teams to deliver the metrics using clear technical explanations that help all users understand the analytics. Sean has managed over 300 projects while at StreetLight which brings the experience of working with transportation agencies all over the country. Sean Co is a transportation planner with 27 years of experience working with cities, counties, MPOs, state governments and AEC firms to deliver projects on time and on budget.
Meet some of the key members on the HiveSafety team
Teresa Crisp, Jacobs Vice President and Strategy & Sales Lead for HiveSafety

Teresa Crisp is a Vice President at Jacobs and the Strategy and Sales lead for the Hive tool. Teresa brings focus around achieving solutions for some of our client's most challenging issues by leveraging both our domain expertise and our digital solutions. As it relates to Hive, she was responsible for the strategy around client engagement and Jacobs transportation expert involvement throughout the development and implementation of the solution focusing on how to effectively bring value to our clients. A Professional Engineer with 25 years of experience, Teresa has a strong resume of pulling diverse teams together to provide innovation to clients. Teresa also recently completed an Executive Certificate from MIT Sloan specializing in strategy and innovation.

Madhi Rajaby, Jacobs Engineer

Mahdi Rajaby is an engineering professional with 16 years of professional work experience, focused on highway safety data analysis for nine years. He has established academic experience supporting data science applications in highway safety such as regression models, cluster analyses, optimization algorithms, before-after studies, time series analyses, quantitative geography, and spatial statistics, applied statistics, and hot spot analyses. Mahdi is specialized in problem resolution and developing Data Analysis solutions based on unique operational requirements. Mahdi has helped multiple state and local agencies with their highway safety needs including identifying locations with high potential for safety improvements, developing crash prediction models, evaluating past safety treatments, strategic highway safety planning and prioritizing future investments.

Kim Kolody, Jacobs Global Principal for Highway and Traffic Safety

Kim Kolody serves as Jacobs Global Principal for Highway and Traffic Safety and supports DOTs, AASHTO, FHWA, NCHRP and TRB on roadway safety initiatives. Kim has over 25 years of experience managing and leading projects focusing on transportation planning, preliminary design, stakeholder engagement, multimodal road safety analysis, crash prediction methodologies, countermeasure selection and evaluation, behavior and infrastructure safety policy and programming with state and local agencies. Kim has worked with agencies across the country to implement the AASHTO Highway Safety Manual (HSM) and Safe System for all users through State and Local Strategic Highway Safety Planning and project development. Her work considers equity, traffic safety culture and quantitative safety performance to improve transportation decision making and save lives on public roadways.
You might be interested in...