Design Automation: Delivering efficiency and productivity at scale
Show Contributors: Anthony Hauck, Jerry Dehn, Paul Thies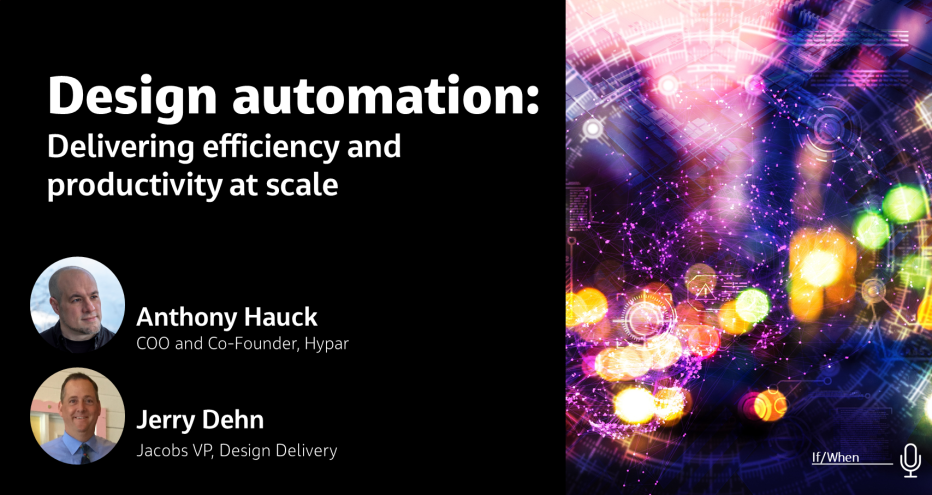 The beauty of design automation is how it leverages computing power to bring an unbelievable combination of scale and efficiency to projects, while also managing repetitive tasks and freeing up professionals to focus on higher value, higher thinking responsibilities. Thanks to design automation technology, you can really shift thinking about your computer as a tool, and instead look upon it as a partner. On this episode of If/When, we're discussing design automation with Anthony Hauck, co-Founder and COO, Hypar, and Jerry Dehn, Vice President, Design Delivery Transformation at Jacobs. Anthony and Jerry shared their insights on some of the amazing things that design automation can deliver, how it benefits clients and the professionals who depend on it, and what organizations should consider when investing in design automation, upskilling opportunities and removing barriers to adoption.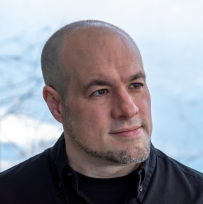 Anthony Hauck, co-Founder and COO, Hypar, has more than 20 years' experience in architecture, engineering, construction, and IT, followed by 10 years at Autodesk as the Director of Product Management for Revit and the Director of Product Strategy for AEC Generative Design. Anthony has always sought to improve building outcomes through strategic application of advanced technology. As co-founder of Hypar, he helps accelerate and improve AEC projects with the company's cloud platform for computational building system design, fabrication, and construction.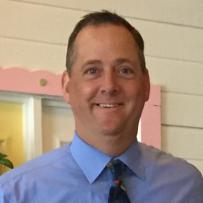 Jerry Dehn has 18 years of experience with Jacobs and currently serves as Vice President, Design Delivery Transformation for its People Places and Solutions line of business. Jerry's focus in this role is to enable continuous improvement resulting in higher value solutions for its clients and improved delivery efficiency. Recent delivery improvements include the deployment of the company's new Workforce Planning application and Design Manager Advancement Program. He has functioned as a key leader in the advancement of Global Integrated Delivery at Jacobs and currently leads our Design Automation program, where the company aims to remove the mundane from workers' day jobs and take significant strides in infusing digital technology into everyday design activities.
Prior to serving in his current role, Jerry led the 800-person North America Design Operations unit for CH2M. He has held many roles in project delivery and business development across several market sectors over his 30-year career. He continues to serve as Jacobs' account manager for a handful of water clients in Northern California and Nevada, providing leadership to several project teams while staying focused on helping clients solve their toughest challenges.