ALIEN: Exploring the Human Element
Show Contributors: Tom Skerritt, Veronica Cartwright, Paul Thies
Forty-five years ago, a crew began working on a film with a modest budget, under the helm of a director making only his second picture and starring a cast of very talented and accomplished actors who were yet largely unknown. The filmmakers themselves acknowledge it was by all accounts a B movie, but by virtue of emotionally compelling performances, a well-crafted story and visuals that were out of this world, they created a stunning experience that literally exploded into a lasting cultural phenomenon.
On this episode of If/When we sat down with two of the legendary cast members of ALIEN – Tom Skerritt, who played the role of Captain Dallas, and Veronica Cartwright, who played the ship's navigator, Lambert.
About our guests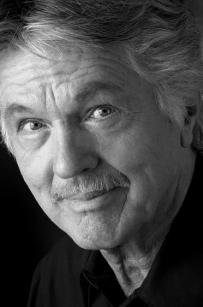 Tom Skerritt, Emmy winner (Outstanding Lead Actor in a Drama Series) for his series PICKET FENCES, is one of the most versatile and acclaimed American actors in movies and TV. At UCLA Film School, he acted in theatre and began writing for screen as a means to understand the full embrace of his primary interest, directing film. While acting on stage, he was seen and hired to be in a small film where he met Robert Redford and Sydney Pollack. Soon after, he met director Robert Altman, with whom he mentored as a filmmaker, which led Tom to be cast in the movie version of M*A*S*H. This led to a distinguished and decades-long career, starring in such acclaimed films as TURNING POINT (for which Tom won the National Board of Review's Best Supporting Actor Award), ALIEN, TOP GUN, STEEL MAGNOLAS, A RIVER RUNS THROUGH IT, CONTACT, TEARS OF THE SUN and THE DEAD ZONE. The recipient of UCLA's Lifetime Achievement Honor in 1994, Tom is also a veteran of may television programs, including appearances on MADAM SECRETARY, THE WEST WING, LAW & ORDER: SPECIAL VICTIMS UNIT, CHEERS, WILL & GRACE and THE GOOD WIFE. In 2007, Tom received a Life Achievement Award from Wayne State University, which was followed with a Laureate Award from The Rainier Club in Seattle. In 2011, he received the Saturn Best Guest Actor Award - TV.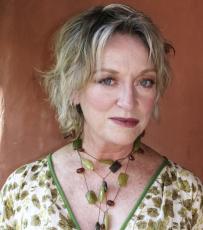 Legendary film actress Veronica Cartwright began her career as a child actress in the classic films THE CHILDREN'S HOUR (directed by William Wyler), Alfred Hitchcock's THE BIRDS and SPENCER'S MOUNTAIN. A veteran of many beloved films, Veronica has appeared in over 50 movies and her resume includes two science fiction classics in the 1970's, Philip Kaufman's remake of INVASION OF THE BODY SNATCHERS and Ridley Scott's masterpiece thriller, ALIEN. Veronica starred as Betty Grissom in the epic dramatization of NASA's space program based on Tom Wolfe's novel, THE RIGHT STUFF, also directed by Kaufman. She made an indelible impression on moviegoers in 1987 with her standout performance in THE WITCHES OF EASTWICK. Among Veronica's many television credits are the hit shows CRIMINAL MINDS, CSI CYBER, BOSCH, RESURRECTION, GREY'S ANATOMY, WILL & GRACE, LEAVE IT TO BEAVER, THE TWILIGHT ZONE, GOTHAM KNIGHTS, ALFRED HITCHCOCK PRESENTS, THE GOOD DOCTOR and THE X FILES. Veronica has been nominated four times for an Emmy Award with one win. At age 15 she won an Emmy for Best Actress in a television movie called TELL ME NOT IN MOURNFUL NUMBERS. She was nominated again in 1997 for her guest starring role of Mrs. Huston in two widely acclaimed episodes of ER. In 1998 and 1999 the Television Academy nominated her twice for her pivotal role of Cassandra Spender on Fox's THE X FILES.
You might be interested in...