The Search: Does Alien Life Exist?
Show Contributors: Dr. Nathalie Cabrol, Dr. Seth Shostak, Paul Thies
On this episode of If/When we sat down with two experts from the famed SETI Institute whose passion is listening to the stars and seeking new life - Dr. Nathalie Cabrol, Director of the Carl Sagan Center for the Study of Life in the Universe and Dr. Seth Shostak, Senior Astronomer. We asked Nathalie and Seth to expound on topics such as, "If intelligent life is out there, why has it been so hard for us to find any evidence of it?"; "What kinds of advances in technology will be needed to discover life among the stars?"; and "What can extreme environments on Earth teach us about the potential presence of life on other planets?"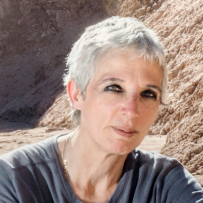 Nathalie Cabrol is an astrobiologist and the Director of SETI Institute Carl Sagan Center for Research where she spearheads a new multidisciplinary roadmap to bridge astrobiology and SETI. She has a background in planetary and environmental sciences, and astrobiology. Her research focuses on the exploration of habitability and life beyond Earth. She counts over 470 peer-reviewed publications and proceedings of professional conferences and is the author of three books and 10 chapters of books on the subject of planetary science and exploration, astrobiology, and terrestrial extreme environments. Nathalie is the recipient of NASA and other research awards. She is a Carey Fellow (Wings Worldquest Women of Discovery - Air and Space, 2007), and a Fellow of the California Academy of Sciences since 2016. She was honored to present the Sagan Lecture at AGU in December 2016. Nathalie has given over 400 public lectures on the subjects of planetary science, exploration, and the search for life beyond Earth, including a TED Talk in 2015. In March 2018, the New York Times Sunday Magazine featured a portrait of her work and life. Nathalie holds the women's world record for diving at altitude (scuba and free diving).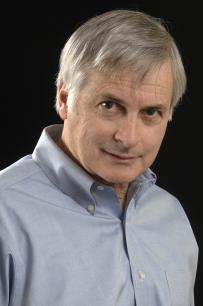 Seth Shostak claims to have developed an interest in extraterrestrial life at the tender age of ten, when he first picked up a book about the Solar System. This innocent beginning eventually led to a degree in radio astronomy, and now, as Senior Astronomer, Seth is an enthusiastic participant in the Institute's SETI observing programs. In addition, Seth is keen on outreach activities: interesting the public – and especially young people – in science in general, and astrobiology in particular. He's co-authored a college textbook on astrobiology, and has written three trade books on SETI. In addition, he's published more than 400 popular articles on science including regular contributions to NBC News MACH, gives many dozens of talks annually, and is the host of the SETI Institute's weekly science radio show, "Big Picture Science."