Coastal Squeeze: Let's Loosen Things Up
Show Contributors: Dr. Chrissy Mitchell, Dr. Nigel Pontee, Paul Thies
As sea levels rise, coastal habitats will find it necessary to migrate landwards. But when human-made constructions such as sea walls impede their progress, the habitats are squeezed, resulting in the loss of life-sustaining environments. To lessen those impacts, scientists are developing solutions such as compensatory habitats to preserve affected sea-life. In this episode of If/When, we explore the challenge of coastal squeeze with Dr. Chrissy Mitchell, National Principal Research Scientist - Flood, Coast, Reservoirs, UK Environment Agency and Dr. Nigel Pontee, Global Practice Leader, Coastal Planning & Engineering, Jacobs.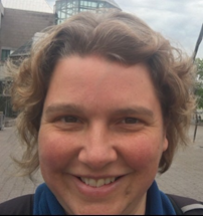 Chrissy Mitchell (Ph.D. MSc. BSc. FRGS, FCIWEM, C.Geog, C.Sci, C.Env, CWEM) works nationally within the Joint (DEFRA/Environment Agency/Welsh Government/Natural Resources Wales) Flood and Coastal Erosion Risk Management R&D Programme. As a lead scientist at the UK Environment Agency she heads the Flood and Coast Asset Management Research & Development (R&D) as well as the Reservoir Safety R&D. She is also an Associate Editor of the international journal of Flood Risk Management, and she was the Environment Agency project lead for the recently published coastal squeeze research. With a degree in Geology, a Masters in Environmental Science and a Doctorate in Geography, Chrissy joined the UK Environment Agency in 2003, initially supporting regulation and strategic planning and later the DEFRA/EA FCERM R&D programme as the sustainable asset management theme manager. She became the national lead climate change policy advisor for flood risk management and was nominated chair of young FLOODsite for four years running, an international network of 100+ young people working under a large European Flood research programme. She has been a member of the Advisory committee for the annual UK Flood and Coast Conference.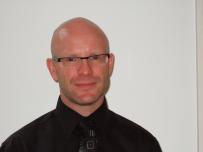 Nigel Pontee (BSc, MSc, PhD, C.Eng, FICE, C.WEM, MCIWEM) has over 30 years' experience in coastal geomorphology and management. His experience covers estuaries, saltmarshes, sand beaches, gravel beaches, mixed sand and gravel beaches, and aeolian sand dunes. He has contributed to the creation of over 1700ha of new wetland habitat in the UK. Over the last six years, Nigel has become more involved in nature based coastal defense projects contributing to  several international guidelines and numerous projects around the world. Nigel is currently working a several projects related to the carbon offsetting potential of marine habitats including the development of a carbon code for coastal saltmarshes and research relating to the carbon content or restored habitats. He is the Global Technology leader for Coastal Planning and Engineering in Jacobs and a Visiting Professor at the National Oceanography Centre in the UK. He is a member of several industry panels for the Institute of Civil Engineers, the American Society of Civil Engineers and the Joint Flood and Coastal Erosion Risk Management R&D Programme in the UK.