Data Analytics: Voice in the Machine
Show Contributors: Dr. Kirk Borne, Michael Brown, Paul Thies
On this episode of If/When, we discuss the evolving role of the data scientist and how organizations can embrace greater confidence in the use of data and analytics in their decision-making activities, with Dr. Kirk Borne, chief science officer at DataPrime, and Jacobs Global Technology Lead for Predictive Analytics Michael Brown.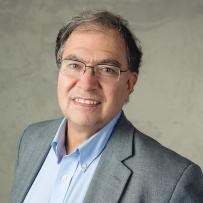 Dr. Kirk Borne is a sought-after global speaker and trainer on topics ranging from data mining, data management, big data analytics, data science, machine learning, artificial intelligence, internet of things, data-driven decision-making, modeling & simulation of dynamic systems to emerging technologies, future of work, education, and science. Among his many accolades, he was listed as #1 on the IPFC Online Web Agency's 50 Top Digital Influencers to follow at the end of 2020 and in 2021.
Dr. Borne spent nearly 20 years supporting NASA projects, including NASA's Hubble Space Telescope as data archive project scientist, NASA's Astronomy Data Center, and NASA's Space Science Data Operations Office. He has extensive experience in large scientific databases and information systems, including expertise in scientific data mining. He was a contributor to the design and development of the new Large Synoptic Survey Telescope, for which he contributed in the areas of science data management, informatics and statistical science research, galaxies research, and education and public outreach. Dr. Borne has a B.S. degree Summa Cum Laude in Physics from Louisiana State University, and a Ph.D. in Astronomy from Caltech.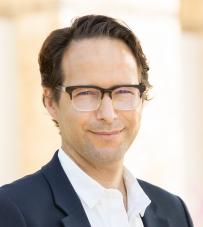 Michael Brown is the Global Technology Lead for Predictive Analytics at Jacobs where he provides strategy and oversite to how Jacobs leverages data and analytics on it's projects, solutions and services. Michael has built a large community of practice within Jacobs focused on advancing Machine Learning, Data Science, and Data Engineering in Jacobs work and embedding it into all Jacobs offerings. Michael works with innovation teams and strategic initiatives to help teams identify how to leverage advanced analytics within their solutions and has developed and launched multiple digital products within Jacobs, most recently the Climate Risk Manager tool. Michael's passion for innovation and advanced analytics has him constantly seeing new challenges and opportunities where he can bring creative, strategic thinking that is backed by technical excellence to disrupt the market status quo and create new channels for value with Jacobs clients.