Nuclear Fusion: The Power of the Future
Show Contributors: Ian Chapman, Clive White, Paul Thies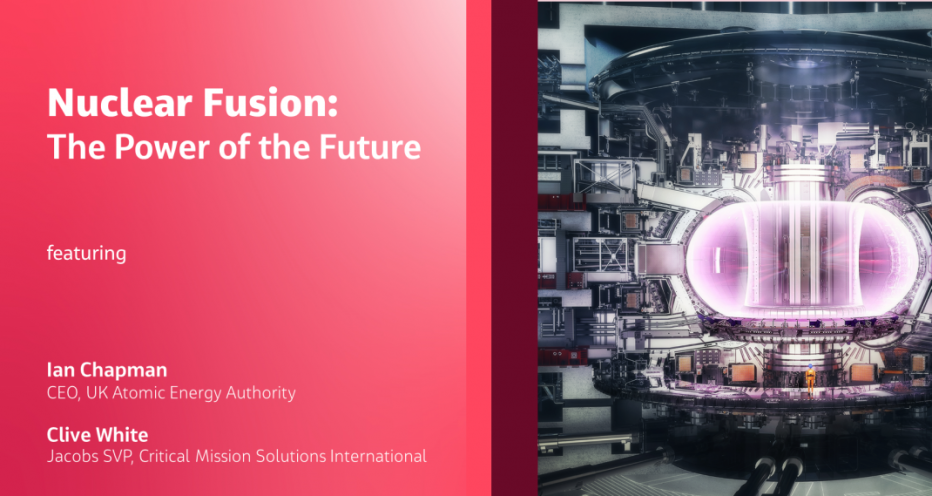 Episode notes
Ian Chapman, CEO of UK Atomic Energy Authority 
Ian Chapman became CEO of the UK Atomic Energy Authority and Director of the Culham Centre for Fusion Energy in October 2016. He has held a number of international roles in fusion, including membership of the Princeton Plasma Physics Advisory board, the Chinese Academy of Sciences Plasma Physics advisory board and chairing the IAEA International Fusion Research Committee. His research has been recognized with a number of international awards, including the Institute of Physics Paterson Medal in 2013, the European Physical Society Early Career Prize in 2014, the American Physical Society Stix Award in 2017 and the Royal Society Kavli Medal in 2019. He was made a Fellow of the Institute of Physics in 2013 and became a visiting Professor at Durham University in 2015.
Clive White, former Senior Vice President, CMS-I
Clive White was Senior Vice President for Jacobs Critical Mission Solutions International business unit which employs 5,000 people in the U.K., Europe, Middle East and Australia. Clive is a physicist by training and has worked in the defense and nuclear industries. His early career was in safety case engineering, engineering management and project management. The majority of his career has been in leading businesses, including driving strong growth through businesses and setting strategy and strong direction.
Prior to his tenure at Jacobs, he held a number of executive positions within Wood, Amec Foster Wheeler and was previously a director of National Nuclear Corporation Ltd, the company responsible for designing and supporting all of the nuclear reactors built in the U.K. Clive is a non-executive director of the Nuclear Industry Association and the National Skills Academy Nuclear. At the request of the UK Government, he also sits on the Nuclear Industry Council.