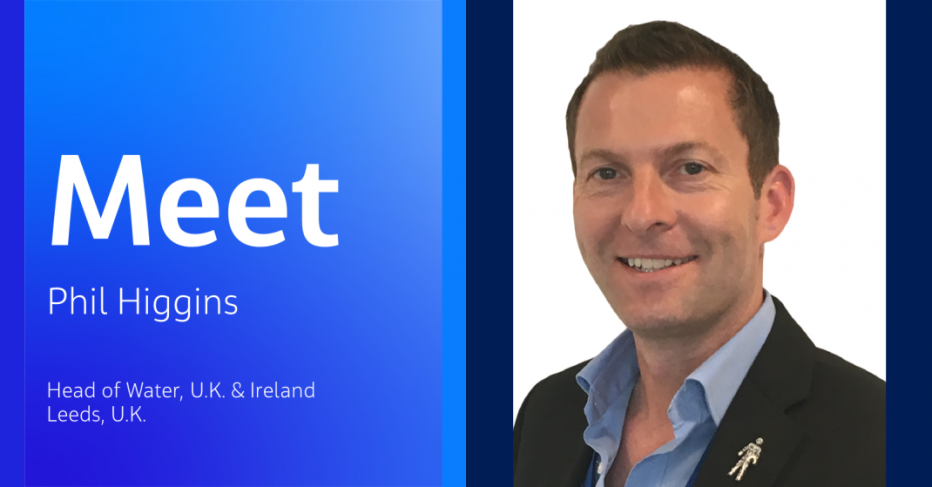 In his role as Jacobs' Head of Water in the U.K. & Ireland, Phil Higgins leads a team of approximately 500 people, providing a wide range of services from assurance and regulation through to engineering and delivery, and into operational support to multiple clients with close collaboration with our global Water team.
Leaving school, Phil had no idea what career path he would take until he met an inspirational engineer who explained what engineers do! He started training in general engineering, including motor vehicles, materials science, electronics and welding.
Given his love of the natural environment and outdoors and the ever-increasing challenges it is facing, Phil changed course and studied civil engineering, with the ambition to contribute to a sustainable world.
Following his first degree and an industrial placement working in the water sector, he undertook a PhD in water engineering with three inspirational supervisors who helped guide him and influence his passion for the environment.
He has since worked with a range of clients and partners on large-scale programs and projects, as well as more strategic studies, as part of some great teams. Phil asserts that this has provided him with a wealth of experience and relationships across the water sector.
Today, Phil is focused on creating an environment where inclusive and diverse teams come together to solve our clients' challenges and create an inspiring place to work.
This requires thought leadership to adopt a holistic approach to solving the challenges in the water sector through collaboration, systems thinking and innovation to deliver the wider social, economic and environmental benefits.
"The water sector is at the forefront of tackling the challenges faced by climate change and I am so proud to be part of a community that is so passionate and committed to creating a sustainable world."