Meet Jim Lozier
Tempe, Arizona, U.S.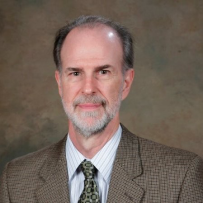 Jim was a research desalting engineer for the United States Navy developing mobile reverse osmosis units to support the Marine Corps before joining Jacobs in 1989. As a consultant, Jim has delivered membrane and desalination projects for clients in North America, Singapore, Australia and the Middle East.
In his role as Jacobs global principal for membrane treatment and desalination, Jim strives to stay abreast of emerging technologies in these areas as well as advanced water reuse to assist our clients in delivering the optimum water treatment solutions for their projects.
Jim has over 41 years of experience in the water treatment industry specializing in the application of membrane technologies for the treatment of ground, surface and industrial water, as well as for brackish and sea water desalination and for potable reuse. Jim pioneered the application of membrane filtration for reverse osmosis pretreatment for treatment of secondary effluent, which has been adapted across the globe for potable reuse. His interest lies in working on challenging and complex projects where advanced treatment technologies are required to provide cost effective and sustainable water supply and reuse projects.
"As the world is increasingly challenged by the shortage of fresh water, desalination and potable reuse become critically important to ensure safe and sustainable water supplies for all peoples in all countries."
Most recently, Jim has focused on application of new technologies to achieve high recovery near- and zero-liquid discharge for desalination as well as the recovery of minerals from desalination concentrate and brine streams (brine mining). The technologies are crucial in reducing the cost of desalination as well as transforming what has been traditionally considered a difficult to dispose waste stream into a valuable resource.
Jim is a Registered Professional Engineer in Civil Engineering with a Bachelor of Arts Degree in Biology and a Master of Science Degree in Civil Engineering. Jim has served in leadership positions with the American Membrane Technology Association and the American Water Works Association and as a technical committee member for the International Desalination Association World Congress. Jim has also served on the Editorial Boards of the journals, Desalination and Desalination and Water Treatment.
12

Countries travelled to for delivering advanced water treatment projects

41

Years delivering water treatment projects

4

Number of times he's trekked in the Grand Canyon, most recently at age 68!
You might be interested in...